On October 30, Chery released the official images of its upcoming Fengyun A8 PHEV sedan. The A8 may be the first mass-produced model under the Fengyun series and is expected to launch later this year, with a price range of around 130,000 – 160,000 yuan (17,700 – 22,000 USD).
Fengyun was once one of Chery's classic models in the brand's early founding days, but was later discontinued in 2016. Then on September 17, 2023, Chery brought back the Fengyun series to focus on new energy vehicles, positioned at the same level as the Tiggo, Arrizo, and Tansuo series. So far, Chery revealed the A9 sedan and T11 SUV under Fengyun.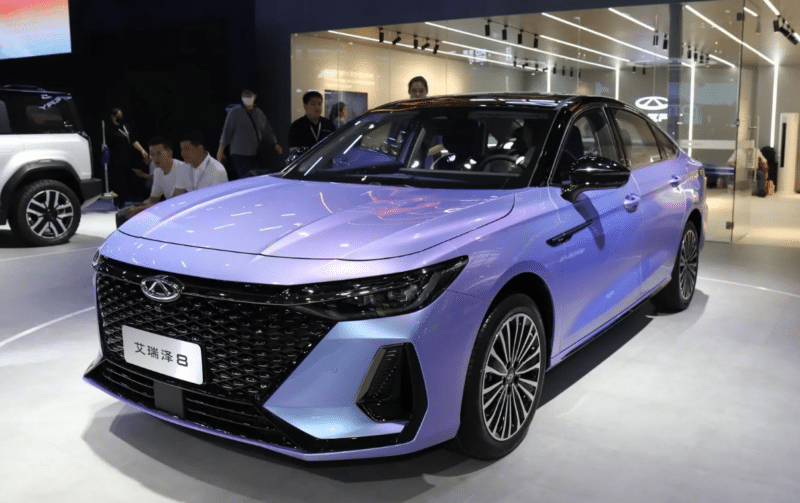 Judging from the official image, the Fengyun A8 is the Arrizo 8 PHEV model that was unveiled at the Shanghai Auto Show in April this year. Both cars have the same front face shape with a large grille. Only the grille's interior and car logo are different. Positioned as a compact sedan, the Fengyun A8 measures 4780/1843/1469 mm, with a 2790 mm wheelbase, which is the same as the Arrizo 8.
The powertrain is supported by the Kunpeng Super Performance Electric Hybrid C-DM system consisting of a fifth-generation ACTECO 1.5TGDI hybrid engine and an electric motor. The engine outputs 115 kW and 220 Nm while the electric motor outputs 150 kW and 310 Nm. It can accelerate from 0 – 100 km/h in 7.6 seconds. The official WLTC pure electric cruising range is 107 km, the comprehensive range is as high as 1,400 km, the fuel consumption is 4.2L/100km, and the top speed is 185 km/h.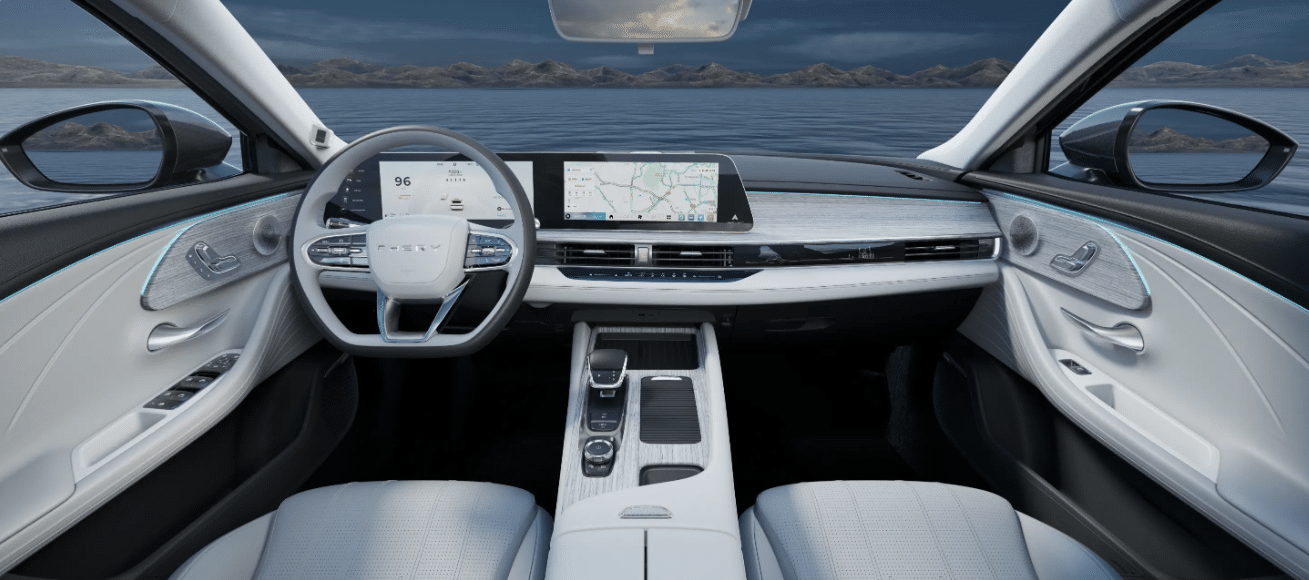 Coming to the interior, both the Fengyun A8 and Arrizo 8 share the same design and layout. There is a dual 12.3-inch screen composed of an instrument panel and a central control screen, paired with a three-spoke flat-bottom steering wheel. The center console has a rotary knob, a crystal gear shifter, and a wireless charging pad. At the same time, the Fengyun A8 will also be equipped with a panoramic sunroof and come with seat ventilation and heating.
We'll watch closely for more information.
Source: Chery, Weibo