The BAIC BJ40 is the second generation of the brand's body-on-frame off-road SUV. It has hit the production line in China, getting ready for the sales start. Previously, it has started pre-sales in the domestic market. It is available in three trims with a manufacturer-suggested retail price of 185,800 – 225,800 yuan (25,385 – 30,850 USD).
BAIC BJ40 mass production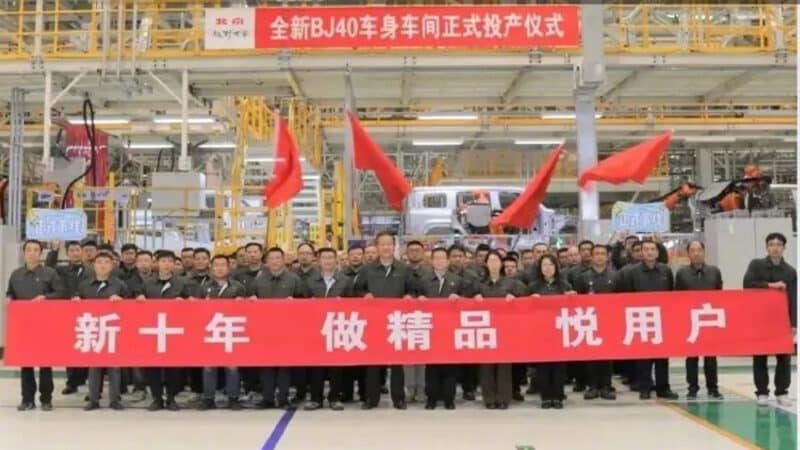 The BAIC BJ40 has hit the production line in China at the company's plant in Beijing. It is also BAIC's homeland, with headquarters located here. The factory's workers marked this occasion with a photo. In this shot, they are holding a banner with a "新十年 做精品 悦用户" inscription that means "New decade, making high-quality products, pleasing customers."
It seems the second generation of the BJ40 aims to start a new era of BAIC off-roaders and become the brand's bestselling model. The mass production started on October 31. So, BAIC is ready for the sales and deliveries of the new model.
More information about BAIC BJ40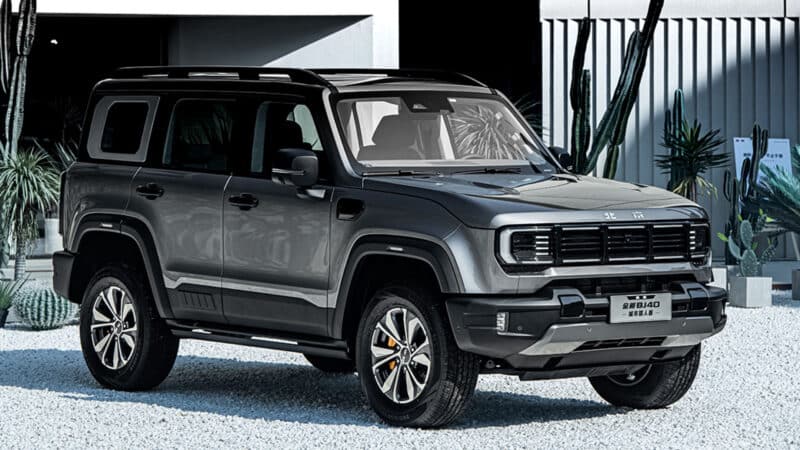 The second-gen BAIC BJ40 got production permission from the Chinese Government in June. Thanks to the regulator's fillings, its main specs were exposed. BAIC officially unveiled the BJ40 in August. In September, they silently started taking orders for the car through the brand's App. In October, BAIC unveiled information about the trim levels and pricing of the BJ40.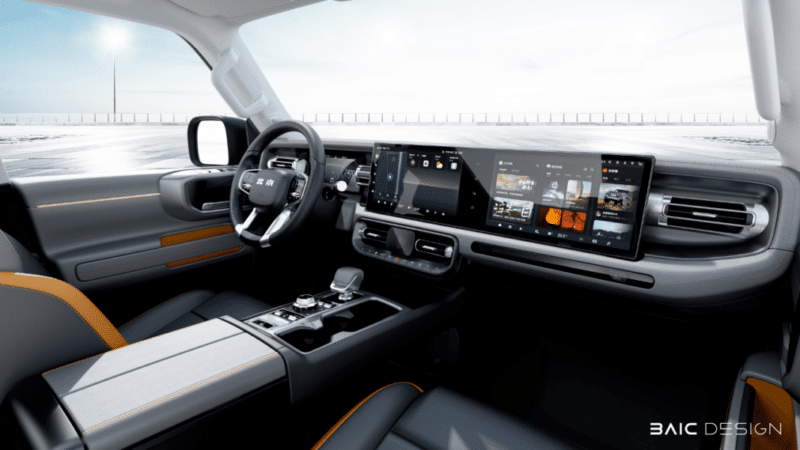 The BAIC BJ40 is available in three trim levels with a price range of 185,800 – 225,800 yuan (25,385 – 30,850 USD). It is a mid-size SUV with dimensions of 4790/1940/1895 mm and a wheelbase of 2760 mm. Its ground clearance is 230 mm. Approach and departure angles are 37 and 35 degrees, respectively. Inside, the BJ40 has a large twin screen and a big LCD instrument panel. It comes only with a five-seat version.
Regarding the powertrain, the BAIC BJ40 has a 2-liter turbocharged ICE from HYCET, a subsidiary of Great Wall Motor. It has 245 hp and 395 Nm. This engine is paired with 8AT from ZF Friedrichshafen. The drive type of the BJ40 is part-time 4WD. It has 11 driving modes. Its zero-to-hundred acceleration time is 10 seconds.
Source: Weibo