The first Zeekr 001 FR sports car was delivered to its owner in Zhengzhou, Henan. The name of the owner is Jiang Dashuai. Previously, he has bought every other Zeekr model, so the 001 FR has become his fourth Zeekr-branded car. Mr. Jiang met with Kimi Raikkonen and took a photo with a Formula-1 winner.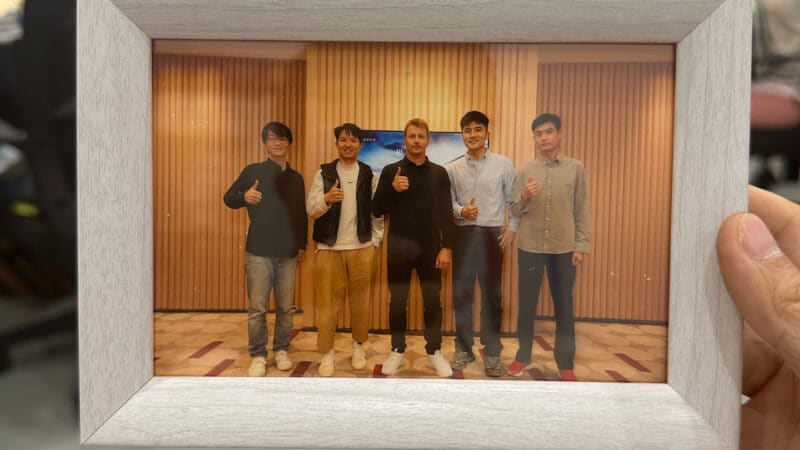 According to Jiang Dashuai, he took part in the test drive of the Zeekr 001 FR on November 1. During the event, he was impressed with its power output and the ZVC torque control system. After the price was unveiled, he immediately locked the order. Mr. Jiang mentioned that the quality of the car justified the cost of 769,000 yuan (105,800 USD).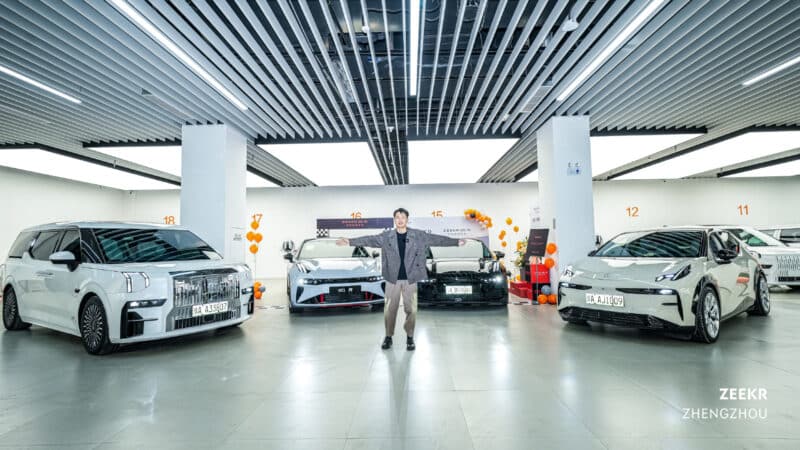 Currently, Jiang Dashuai owns Zeekr 001 liftback, Zeekr X SUV, Zeekr 009 MPV, and Zeekr 001 FR. He is probably the main fan of the Geely Group's brand. So, he has deserved to become the very first owner of the 001 FR. Other 98 owners will receive their vehicles in silver color later this month. The 001 FR also has the option with a gray shade (available for 50,000 yuan extra). But it will start deliveries next month. The monthly volume of the Zeekr 001 FR is limited to 99 units per month.
What is special about Zeekr 001 FR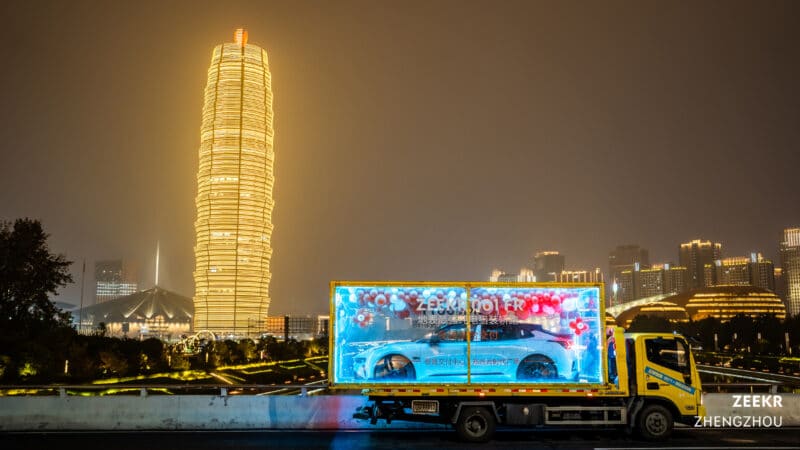 The Zeekr 001 FR is the most powerful mass-produced EV under the Geely Group. It has four motors and a total power output of 1,247 hp. Each engine is controlled by the ZVC system independently. It allows the 001 FR to make 360-degree turns (Tank turns). It sped up from 0 to 100 km/h in just 2.37 seconds (2.02 seconds if the start time isn't included).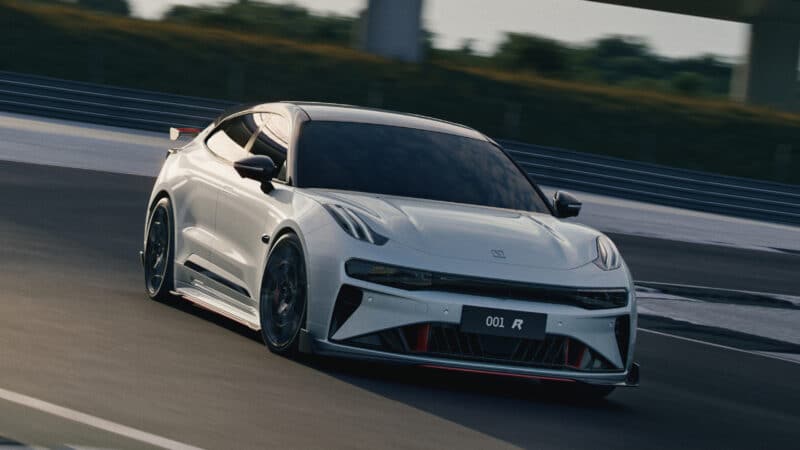 The 001 FR has the Raikkonen mode created by Kimi Raikkonen. It increases the power output of the Zeekr 001 FR to 1,282 hp (1,300 ps). It also changes other parameters of the vehicle so the car's driver can experience the driving style of the Formula-1 winner.
The Zeekr 001 FR's dimensions are 5018/1999/1545 mm. It stands on the 800V architecture and has a 100-kWh ternary (NMC) Qilin battery from CATL on board. The FR's range is limited to 550 km CLTC. Inside, it has a 15.4-inch screen powered by a Snapdragon 8295 chip from Qualcomm. The Zeekr 001 FR costs 769,000 yuan (105,800 USD).
Source: Zeekr Weibo, Jiang Dashuai Weibo