The Zeekr 001 FR launched in China for 769,000 yuan (105,100 USD). It is a 1.247-hp liftback from Geely Group. Its zero-to-hundred acceleration time reaches 2.37 seconds. Its production capacity is limited to just 99 vehicles per month.
Zeekr is an electric brand from Geely designed for global markets. Its model line comprises 001 liftback, 009 MPV, and X SUV. In 2023, its cumulative sales volume reached 79,028 units. Zeekr has also entered various international markets, including Germany, the Netherlands, Sweden, Kazakhstan, Israel, Saudi Arabia, the UAE, Qatar, Bahrain, Hong Kong, and Macau. Today, Zeekr has launched its performance model called 001 FR.
Zeekr 001 FR performance
According to Zeekr, the 001 FR is "the most powerful EV on the planet". It is a powerful vehicle, with four electric motors generating 1,247 hp (422 hp on the front axle and 825 hp on the rear). But in fact, it isn't the most powerful electric car. There are beasts like Rimac Nevera, Lotus Evija, etc. On the other hand, the Zeekr 001 FR is the most powerful car of the Geely Group since Lotus Eletre and Emeya have just over 900 horses.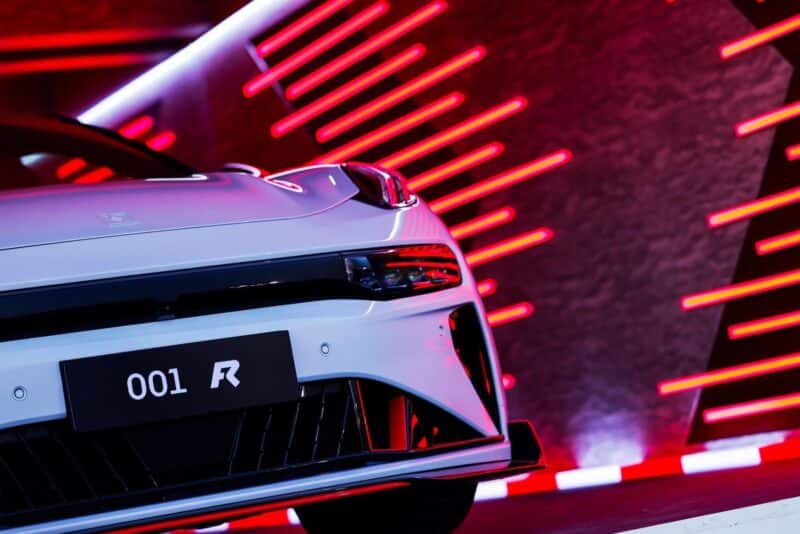 Thanks to four independent SiC permanent magnet synchronous electric motors, the Zeekr 001 FR can perform a tank turn (U-turn). It also has an efficient four-wheel torque control system. It monitors the speed of each wheel in real time, distributing torque between them. The Zeekr 001 FR speeds up from 0 to 100 km/h in 2.37 seconds (2.02 seconds if the start time isn't included). Its top speed is limited to 280 km/h. It also has a Heat Pump 2.0 that can effectively cool the battery and e-motors while driving on a track.
The Zeekr 001 FR has a track-level braking system: AP Racing 10-piston brake calipers in the front and 4-piston brake calipers in the rear. It also has carbon ceramic brake discs from Brembo. It is also equipped with a lightweight carbon fiber aerodynamic kit. As a result, this supercar can handle a maximum lateral force of 1.4G. It also has R22 GTR2 tires from Giti Motorsport (265/40 front and 295/40 rear).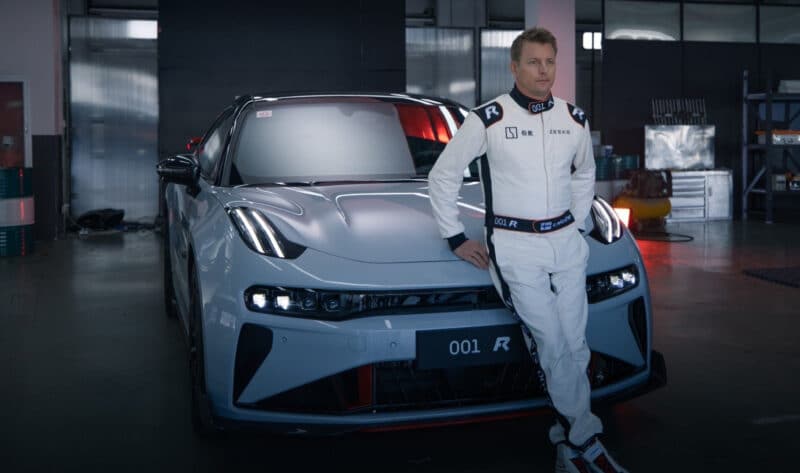 The Zeekr 001 FR has one more feature: an exceptional driving mode from the Formula-1 legend Kimi Raikkonen. Raikkonen himself adjusted it since he had signed a contract with Zeekr. The Raikkonen mode will increase the power output of the Zeekr 001 FR to 1,300 ps (1,282 hp). This mode will be available through the OTA update soon. Kimi will also help Zeekr to adjust regular versions of the Zeekr cars in the future.
More on Zeekr 001 FR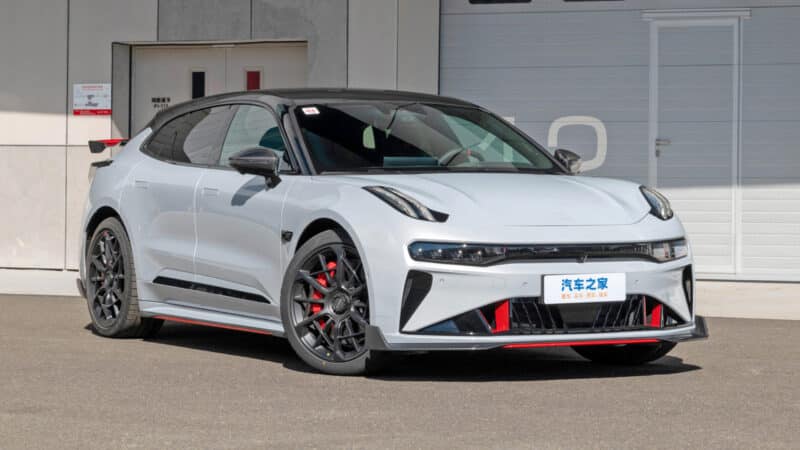 The Zeekr 001 FR's dimensions are 5018/1999/1545 mm. It stands on the 800V architecture and has a 100-kWh ternary (NMC) Qilin battery from CATL on board. It provides the 001 FR with a suddenly reasonable range of 550 km (CLTC). This pack can be charged from 10% to 80% in 15 minutes. This supercar is equipped with an in-built satellite phone and navigation.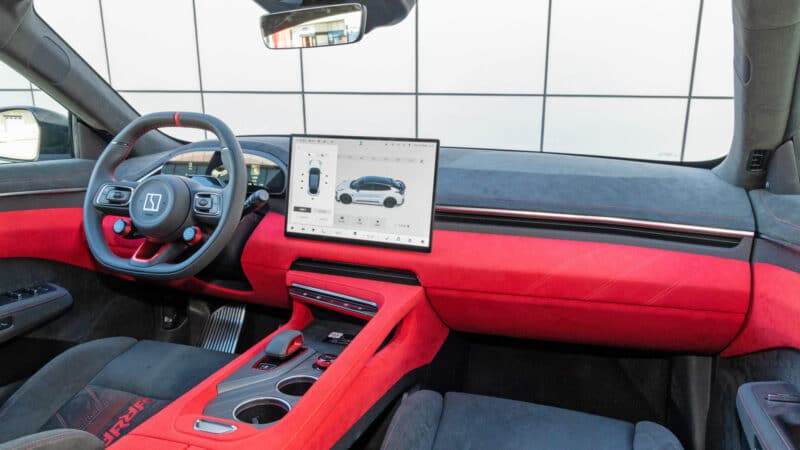 Inside, the Zeekr 001 FR has a 15.4-inch touchscreen and an 8.8-inch instrument panel, both powered by Zeekr 5.0 OS. Regarding hardware, the FR uses the newest Snapdragon 8295 chip from Qualcomm. This beast is also equipped with the Navigation Zeekr Pilot system.
Zeekr 001 FR price tag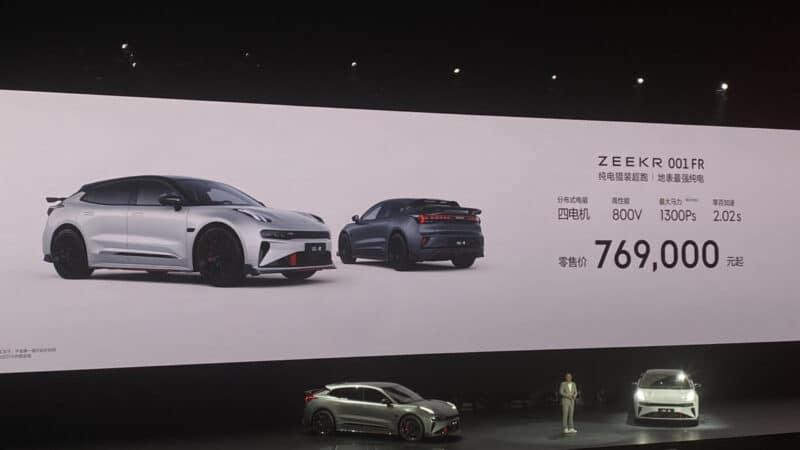 Today, the Zeekr 001 FR has entered the market with a price tag of 769,000 yuan (105,100 USD). For comparison, the top-trim HiPhi Z sedan with two e-motors for 672 hp costs 630,000 yuan (86,100 USD). The Zeekr's liftback looks like a bargain. However, its production capacity is limited to 99 units per month. The first batch of cars will be delivered to their owners by Raikkonen himself. As for the Raikkonen mode, it costs 60,000 yuan (8,200 USD) extra. But it will be free until the year-end.