Fang Cheng Bao is an off-road brand under BYD, and Bao 5 (Leopard 5) is its first car. It is a plugin hybrid (PHEV) with 0-100 km/h acceleration in 4.8 seconds and a starting price of 289,800 yuan (39,800 USD).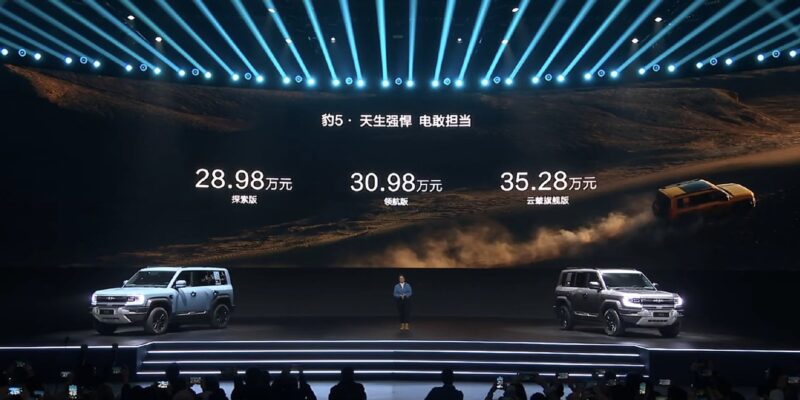 With Bao 5, BYD demonstrated its ability to control expenses, which is not surprising as its founder and CEO, Wang Chuanfu, is a famous cost cutter. The Bao 5 started presale in August for 300,000 – 400,000 yuan. However, the final sales price is way less: 289,800 – 352,800 yuan (39,800 – 48,400 USD).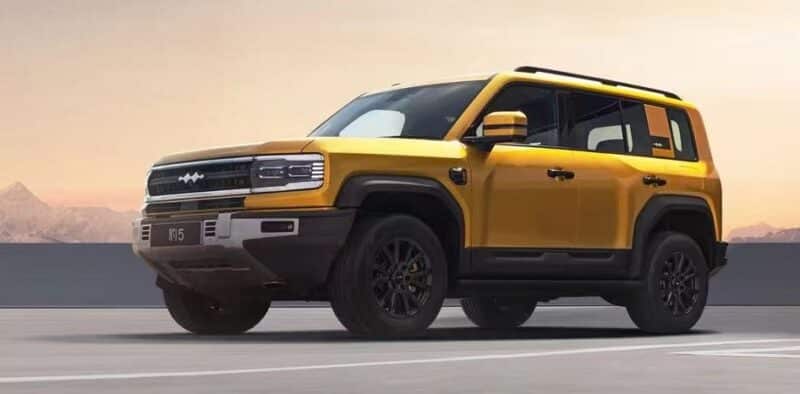 And that is not all. The Bao 5 price of optional configurations is pretty surprising. For example, if you want to upgrade from standard wheels/tires, you can choose Michelin or Pirelli with 6-piston brakes, all-inclusive spare tire cover, painted wheel arches, etc., for 10,000 yuan extra (1,370 USD). If this were a car from BBA (Chinese term for Benz, BMW, Audi), the price would be 30k yuan or, most likely, 40k yuan.
BYD chose to participate in the premium EVs game and deliver German quality for BYD's price.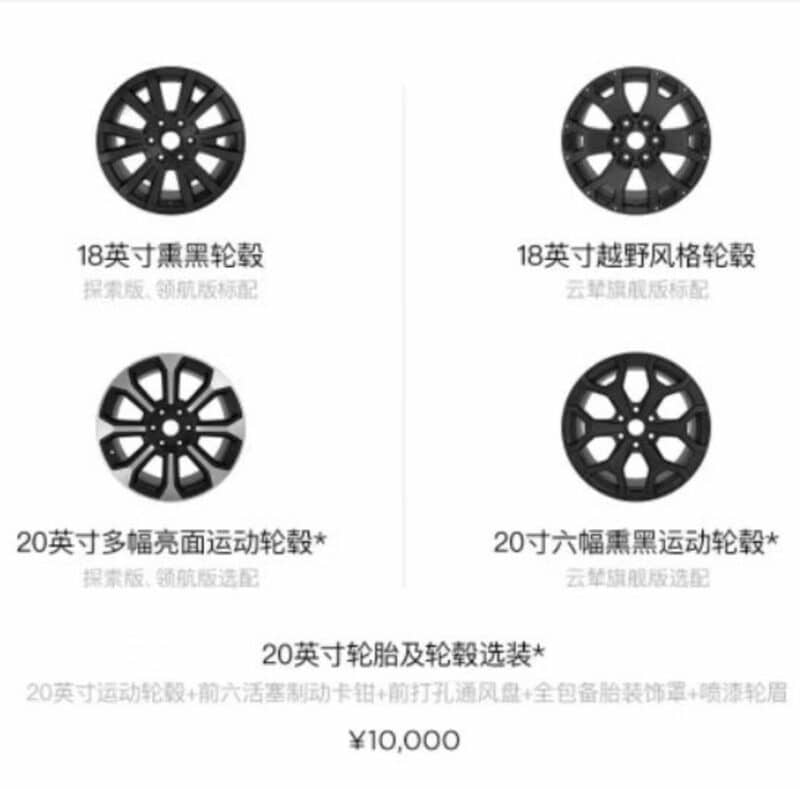 According to BYD, deliveries of Bao 5 will start later in November in 70 direct-operated Fang Cheng Bao stores around China, which are open for business. BYD plans to build 80 stores next year, bringing the total number to 150. The direct sales model is a new experience for BYD, which traditionally relied on the dealership model.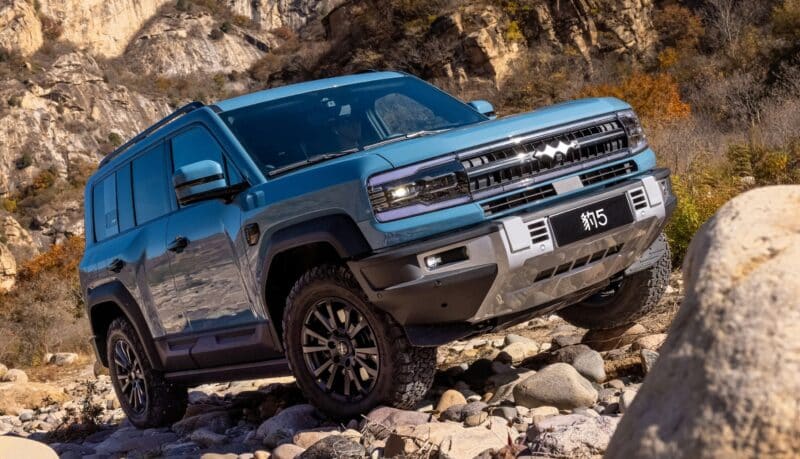 Bao 5 is a mid-size SUV that sits on a DMO platform. Dimensions are 4890/1970/1920 mm with a 2,800 mm wheelbase. It has an approach and departure angles of 35 and 32 degrees and a minimum ground clearance of 220 mm (Disus-P version can reach 310 mm). DMO is an exclusive platform for Fang Cheng Bao, and it is most likely modified BYD's DM-p platform for all-wheel-driven PHEVs.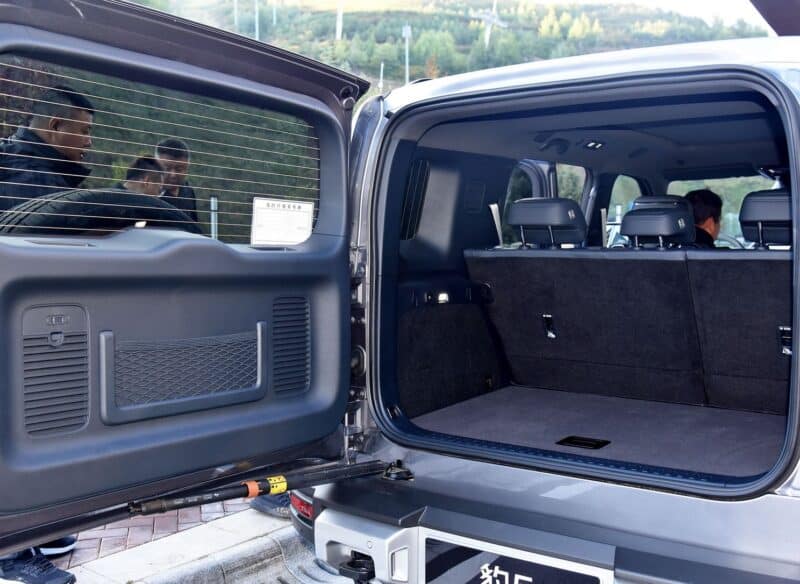 Bao 5 is a 4WD with dual electric motors. The front has 200 kW of power, and the rear has an additional 285 kW. They are mated to a 1.5L turbo engine with 135 kW. The whole system has a maximum power of 505 kW and peak torque of 760 Nm, suitable for 0-100 km/h acceleration of 4.8 seconds.
The PHEV has a 31.8 kWh LFP Blade battery, which supports 100 kW DC fast charging from 30% – 80% in 16 minutes. It also features 6 kW external discharge and V2V (vehicle-to-vehicle) charging. The vehicle discharge rescue fiction has a maximum power of 20 kW. With a full 85-liter tank, the combined range is 1,200 km under CLTC standard.
Bao 5 comes in three trims:
Discovery 289,900 yuan
Pilot 309,800 yuan
Yunnian Flagship 352,800 yuan (will start deliveries later in January 2024)
All trims come with the same 505 kW powertrain.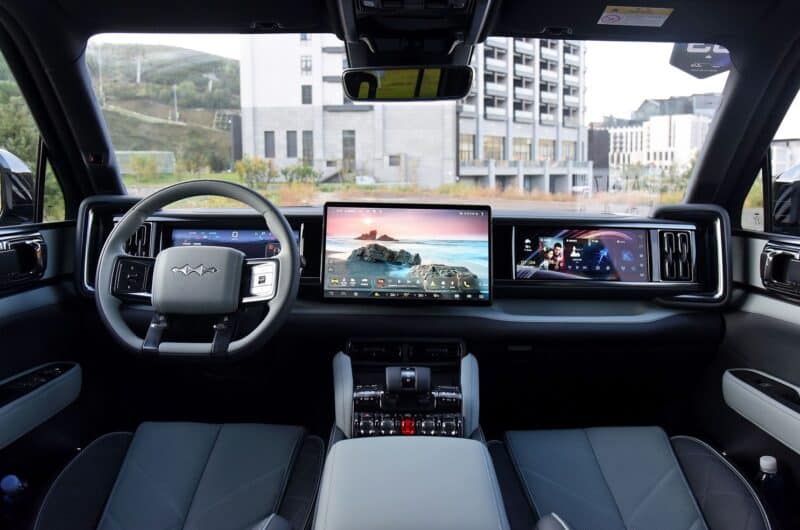 BYD is not a fan of too many screens everywhere, but Fang Cheng Bao seems to be an exception. The vehicle has three large screens – two 12.3″ instrument panels for driver and co-pilot and one large 15.6″ central control screen in the middle. Looking at the center console, you find more BYD style – many physical buttons and two cup holders.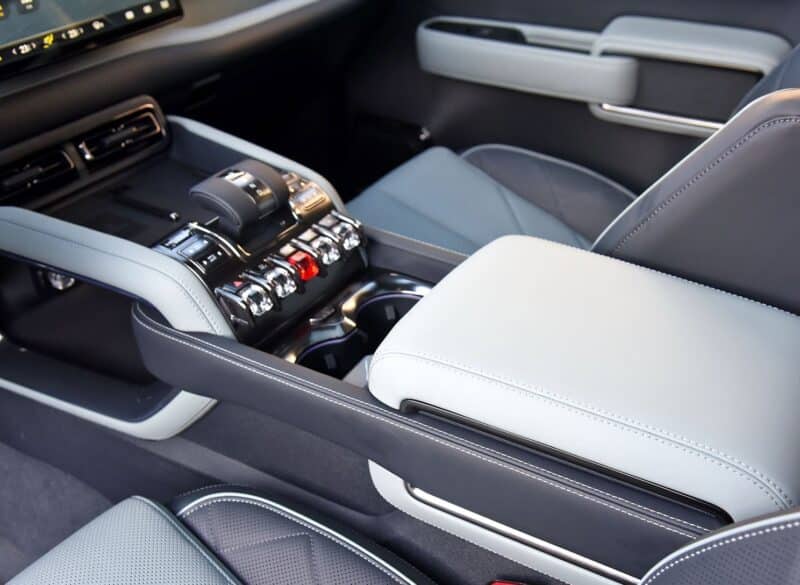 Fang Cheng Bao has two more cars in its product planning for 2024. Bao 8 SUV PHEV will launch in the second half of 2024, and the Bao 3 all-electric SUV will follow. Fang Cheng Bao also plans 2-3 all-electric sports cars, with the first to be launched in 2025.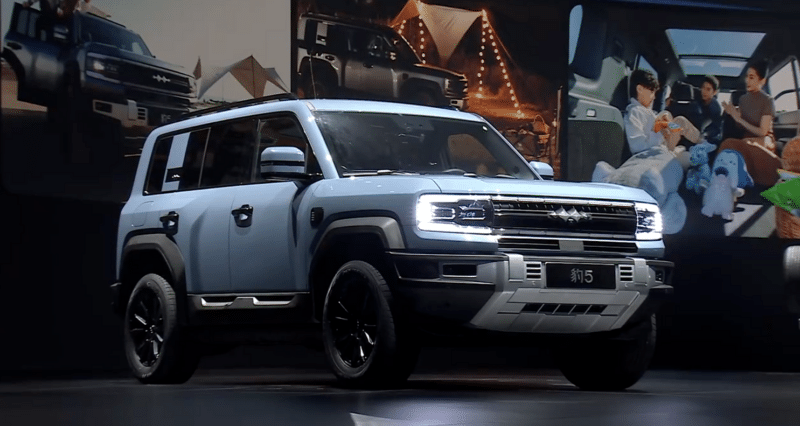 By launching Bao 5, BYD completed its multibrand strategy, and aside from BYD-badged products, there are now three premium subbrands that sell cars – Denza, Fang Cheng Bao, and YangWang. We will closely watch how BYD will manage to increase its margins and move upmarket, which is the main goal behind those new brand launches.