The Zeekr 007 electric sedan from Geely Group applied for sales permission in China as it is ready for mass production. Thanks to the announcement from the Chinese Government, the specs of the Zeekr 007 were revealed. Its 4WD version will get a ternary (NMC) battery and two e-motors for 645 ps.
Zeekr 007 specs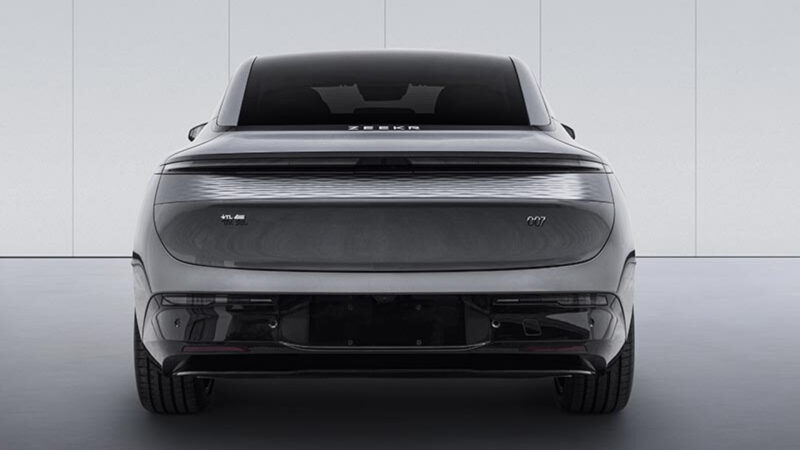 Previously, we have covered the Zeekr 007's exterior and interior several times. It follows the new design language with a huge interactive light in the front end. The dimensions of the Zeekr 007 are 4865/1900/1450 mm with a wheelbase of 2928 mm. Its front and rear tracks are 1635 mm and 1650 mm, respectively.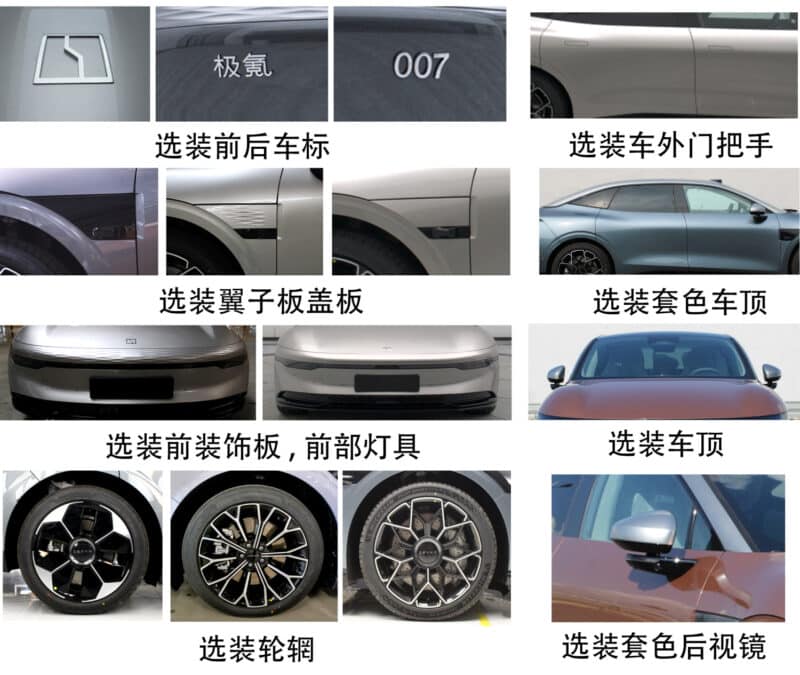 This sedan's front overhang is 888 mm, while the rear is 1049 mm. The approach and departure angles are 13 and 16 degrees, respectively. The newest Zeekr sedan rides on two optional wheels: 245/45 R19 or 255/40 R20. Depending on the powertrain, the Zeekr 007's curb weight is 2150 – 2290 kg. Its top speed is limited to 210 km/h.
Zeekr 007 powertrain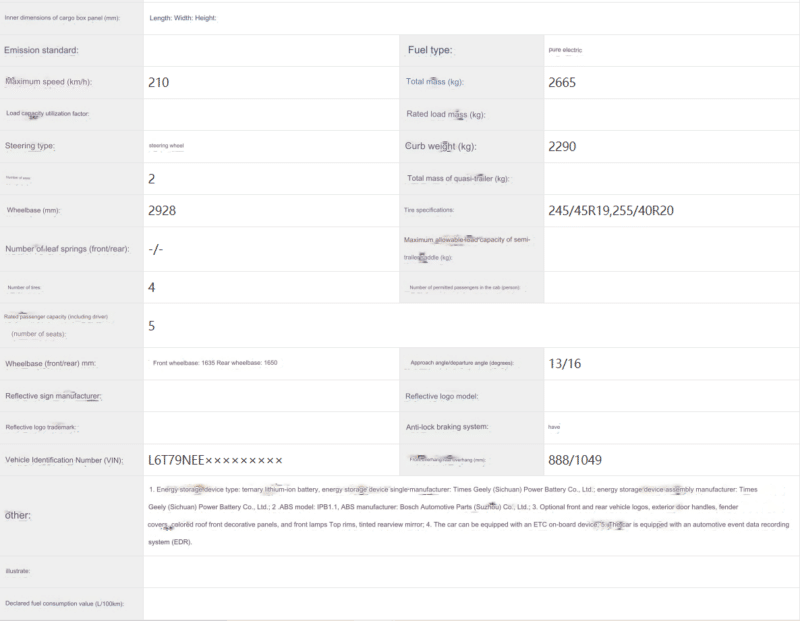 The entry-level Zeekr 007 has rear-wheel drive with a single e-motor for 310 kW (415 hp). Its manufacturer is Quzhou Jidian Electric Vehicle Technology (QJEVT), a Geely's subsidiary. An LFP battery from the same supplier powers this electric engine. Its capacity and range have yet to be revealed.

The 4WD Zeekr 007 has two electric motors from QJEVT. The front has a power output of 165 kW (221 hp), while the rear e-motor generates 310 kW (415 hp). This electric sedan's powertrain generates an outstanding power of 475 kW (636 hp or 645 ps). It has two battery options: LFP from QJEVT and ternary (NMC) from the Geely-CATL joint venture.
The mass production of the Zeekr 007 will start at the Zeekr Smart Factory in Ningbo, Zhejiang. This plant currently assembles Zeekr 001, Zeekr 009, and Jiyue 01. This factory's planned dual-shift production capacity reaches 300,000 sets annually. The Zeekr 007 will launch at the Guangzhou Auto Show on November 17. Stay tuned!
Source: MIIT