BYD unveiled its newest all-electric coupe-SUV at the Guangzhou Auto Show today. Sea Lion 07 is based on e-platform 3.0 and features CTB (Cell to Body) battery integration technology.
CTB is a BYD's concept of integrating a battery into a vehicle, similar to CTC (Cell to Chassis), where the battery is embedded into the vehicle's body and floor, eliminating the step of battery packs. In the CTB setup, the battery top cover is integrated into the vehicle's floor, increasing volume utilization by 66% and vertical space by 10mm, according to BYD.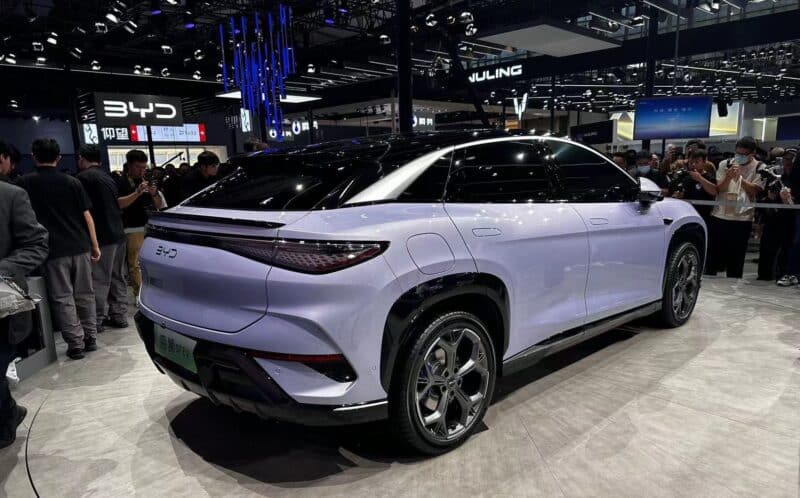 BYD Sea Lion 07 dimensions are 4830/1925/1620 mm, and the wheelbase is 2930 mm. It will feature Disus-C, an intelligent body control system dedicated to BEVs. The price will be 200,000 – 260,000 yuan (27,600 – 35,900 USD).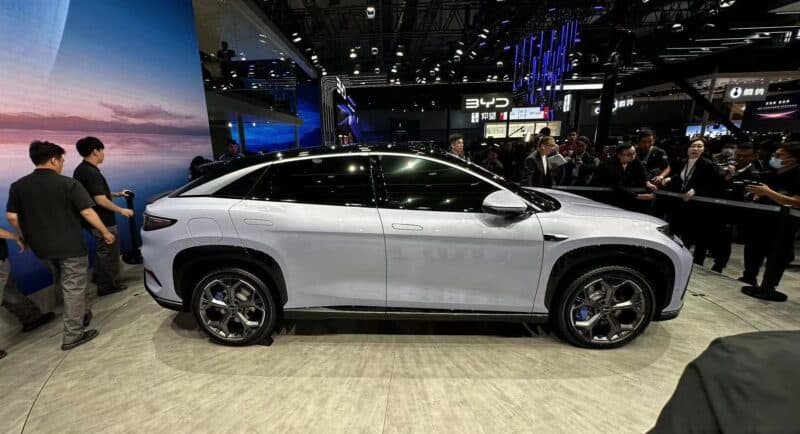 Sea Lion 07 is another BEV in BYD's Ocean series, following the Seagull entry-level hatchback, Dolphin hatchback, and Seal sedan. It features BYD's signature Ocean aesthetic composition derived from the Ocean-X concept car. The 07 is designed by a team led by ex-Audi veteran Wolfgang Egger, head of design at BYD since 2016.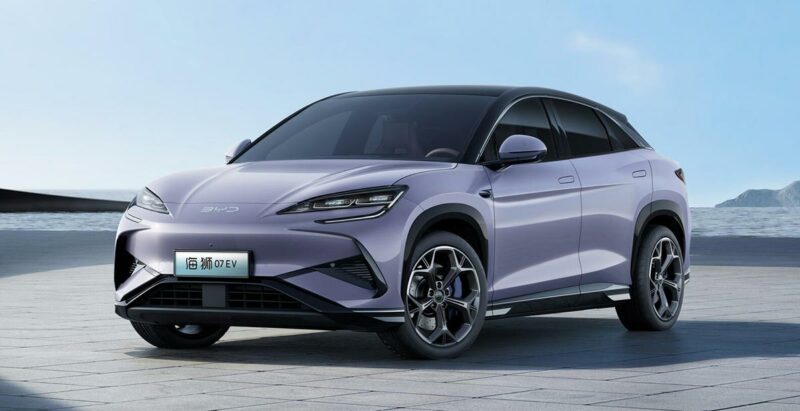 BYD aims to make Sea Lion a new lineup under the Ocean series, and the 07 is the first EV in this lineup. So we have the BYD -> Ocean series -> Sea Lion lineup. It is getting confusing, and BYD is taking a Geely path of a neverending supply of new brands, subbrands, series, and sub-series.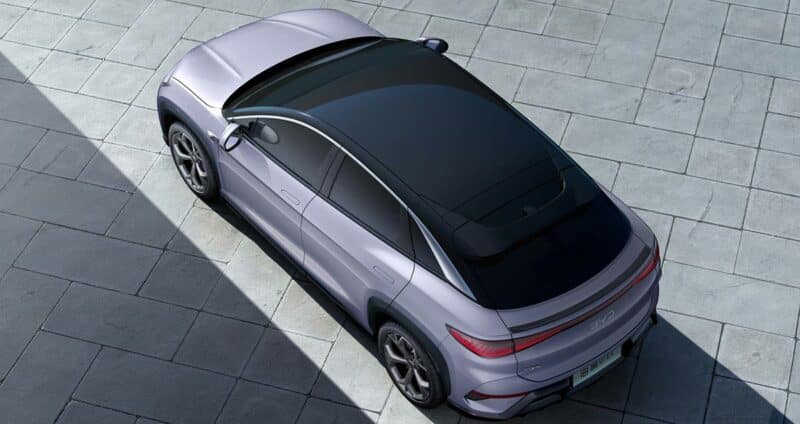 The car is BYD's response to the Model Y in China. However, it will also compete with a 30k USD price tag with another mid-size all-electric SUV – its own BYD Song L. We are not even talking about BYD's Denza N7, which launched in July, another electric SUV in BYD's lineup. It will be interesting to watch how BYD will navigate this situation to avoid cannibalizing its sales.
Sea Lion 07 is positioned slightly under Song L, which is positioned under Denza N7. BYD shared no more details at Guangzhou; we will keep an eye on it.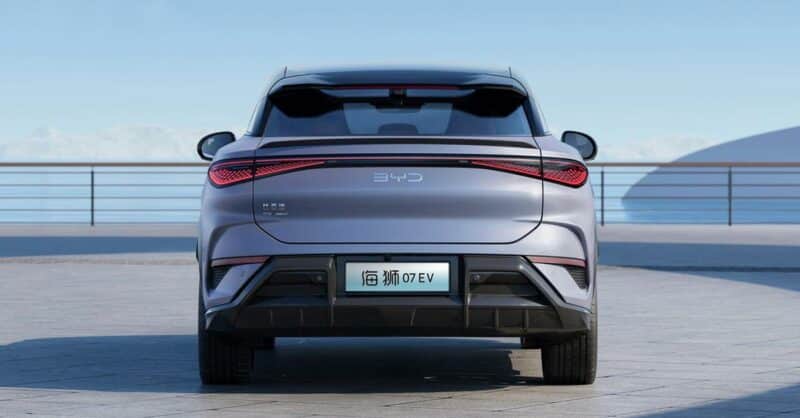 In October, BYD broke the 300k monthly sales for the first time, and 137k were attributed to the Ocean series. Shenzhen-based automaker aims to sell 3 million vehicles in 2023 with an optimistic target of 3.6 million.