On November 17, Chery's T6 plug-in hybrid SUV under its newly launched Fengyun new energy vehicle series debuted at the 2023 Guangzhou Auto Show. Fengyun is also known as Fulwin and Windcloud.
Earlier on November 16, the Fengyun T6 had been declared by the Chinese MIIT. The powertrain is equipped with a plug-in hybrid system composed of a 1.5T turbocharged engine (model SQRH4J15), with a maximum power of 115 kW, a top speed of 180 km/h, and a WLTC comprehensive fuel consumption of 1.27L/100km. In addition, its lithium iron phosphate battery pack is supplied by BYD's FinDreams Battery. The battery pack capacity has not been revealed at this time.
Declaration information shows that the Fengyun T6 is 4501 mm / 4540 mm long, 1865 mm wide, 1670 mm tall, and has a wheelbase of 2672 mm. Judging from the sizing details, the vehicle is expected to be positioned as a compact SUV, with a square body design. It is worth pointing out that the declared images differ in terms of the vehicle's front face. The declared front face adopts a large matrix grille design with through-type headlights while the debuted vehicle has a closed front face.
Coming to the rear, the Fengyun T6 adopts a through-type taillight design, and the Chery letter logo is embedded into the taillight.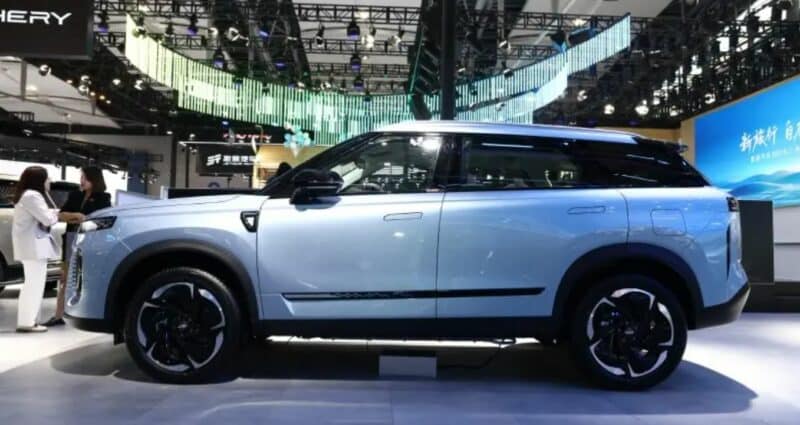 From the side, the A, B, C, and D pillars have been blackened to create a suspended roof design, paired with the popular hidden door handles, blackened exterior mirrors, roof luggage racks, and thick five-petal-shaped rims.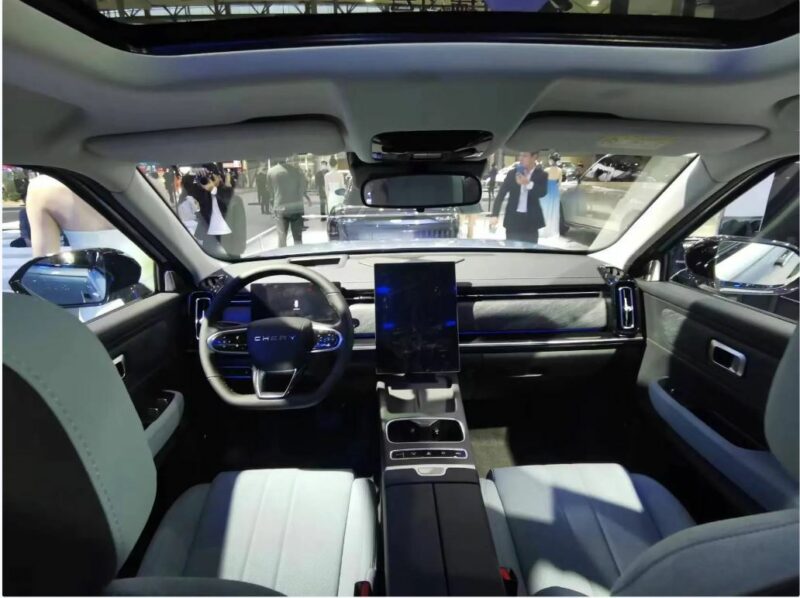 On November 9, Chery officially launched Fengyun as a new energy vehicle series. Fengyun was Chery's first sedan, but production was discontinued in 2016. In the next two years, a total of 11 models will be launched under the series, namely, the A9, T11, E3, E7, E8, A8, T6, T7, T8, T8Max, and T9.
Source: Chinese MIIT