Illegally parked on a bicycle lane in my street, this very impressive monster of a machine, a Maybach 62S. It is so much bigger than it loox on photo's, a full 6.2 meters long and 2 wide. Still, the Chinese didn't really notice, when a Lambo is parked somewhere thousands get their camera phones out. The Maybach just ain't striking enough.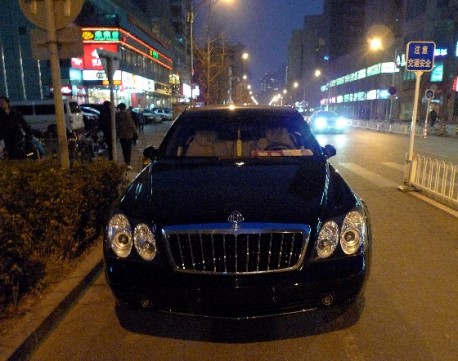 No plates but a small red piece of paper behind the window. It sais 'police', the officer-owner must have fined the whole town, a 62S costs 1.5 million US dollar in China. That makes this Maybach by far the most expensive car I've ever seen in my street.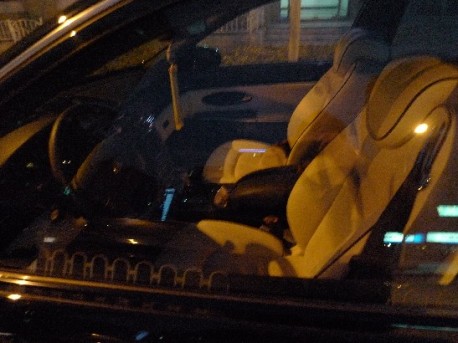 That little hairy thing on the mirror brings the driver good luck and protection against misery, those two things are not the same, mind.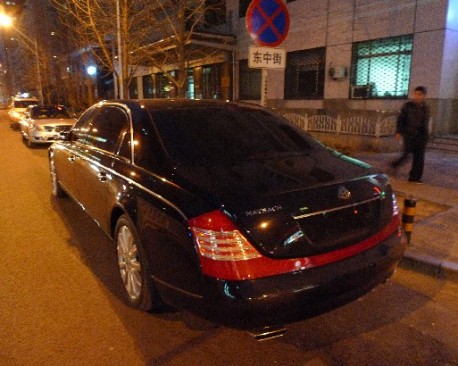 That sign means 'forbidden to park' like it means elsewhere. But to be honest to the copper, nobody cares about those signs. In China we say: if there is place, there is a place to park.