Today we have a very nicely done 1:43 model of the Beijing 212. This military version is called T75 -105. 'T75' is an army number, '105' stands for the size of the gun, 105mm is it. The model did me 35 rmb in a local supermarket in my street. The white star is not Chinese, I guess the toymaker looked at America for that one.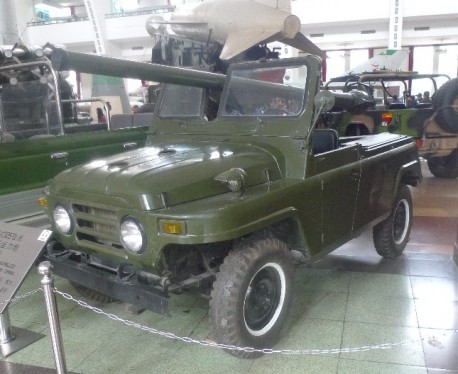 The real one at the China Military Museum here in Beijing, the window had a split so the gunners could aim low if needed, the toy ain't got that, 35 rmb doesn't buy such attention to detail. The T75 is no longer in use in the Chinese army but the 212, without the gun, still is, mostly as a utility vehicle.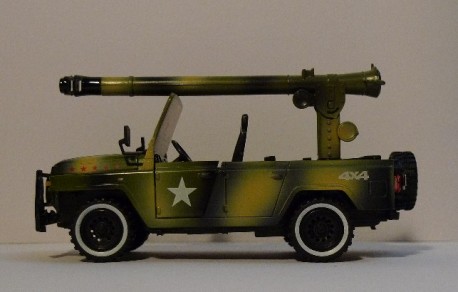 Four doors while the real T75 had only two. Toymaker also makes an civilian 212, which I will show you later, and that one indeed had four doors. The white rims on the wheels were not in use in the army, the enemy might see those at night, but were used when the T75 attended the annual military parade in Beijing.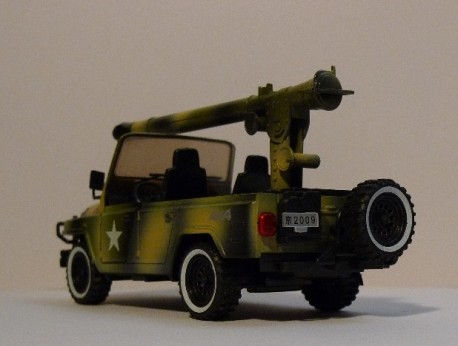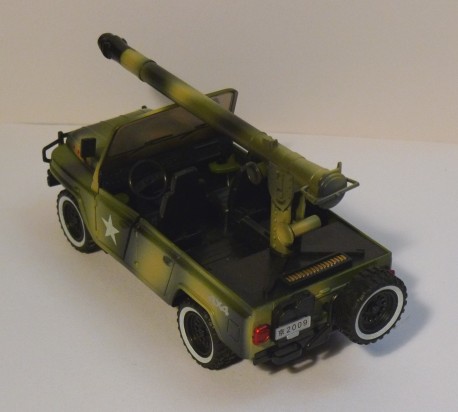 The dash is nicely done, but toymaker didn't bother to get the back seats out. Bullits don't look 105mm, external fuel tank a fine touch.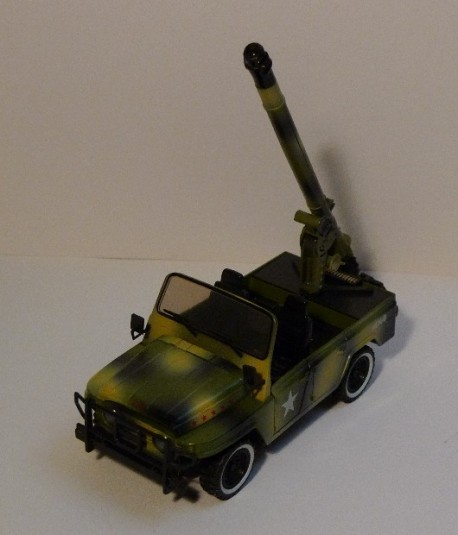 The nicest feauture is the gun: it can move up for a true artillery bombardment. That'll teach those capitalist a lesson they won't forget soon.