The Beijing BE701 is an electric vehicle based on the Chrysler Sebring. The Sebring is made in a joint venture between Beijing Automotive and Chrysler in Beijing.
The BE701 was announced in november last year but did not appear on the Beijing Auto Show. The plan was to produce a small number of cars, around 100-500, for a trial with electric taxi's in Beijing, to start in 2011.
After the trial the next step in the plan was to produce several thousands vehicles for customers to lease directly from the factory, pretty much like GM did once before…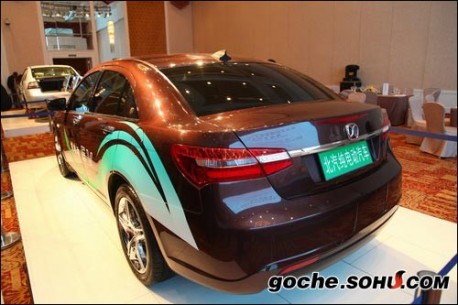 At the auto show however, no sign of any such plan or the BE701. Beijing Auto did show some other electric concept cars, including one based on the good old Saab 9-5.
Beijing Auto did publish some numbers on the BE701 during it's launch last year. Range is 200km, top speed is 160km/h and charging takes only one hour at a special charging point.
And likely this last thing is the reason why it got so silent around the project: the necessary infrastructure is missing and won't be there within this year. Maybe the project is cancelled or postponed.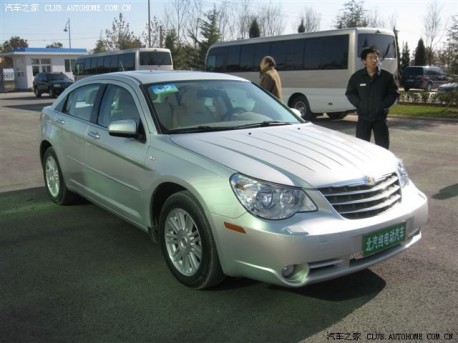 The China-made Sebring, according to the licence-plate it is an electric.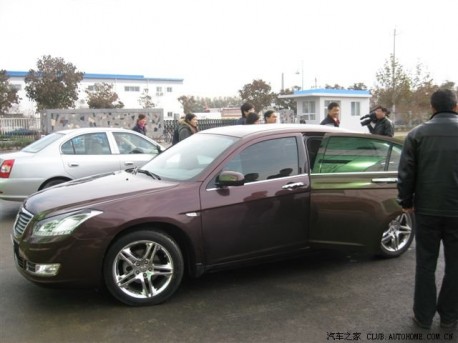 BE701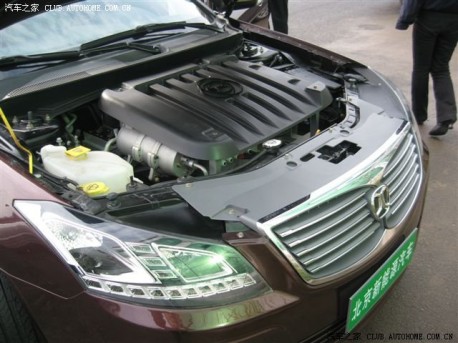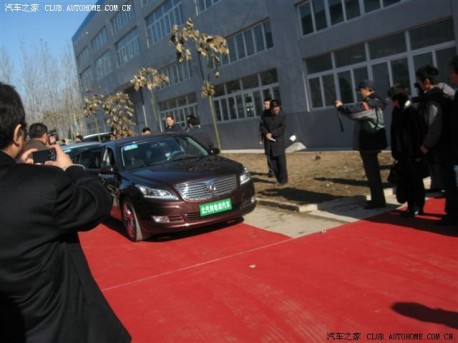 Picture proves the car actually works.