The Trumpche from Guangzhou Auto will start rolling of the line in September. That leaves the Guangzhouren another 3 months to get their showcar to the dealers and it loox like they'll make it.
The Trumpche stands on an old Alfa 166 that Fiat sold to Guangzhou Auto  somtime in 2008. Engine: a 2.0 with "more than" 60kw and "more than" 100nm. That's all Guangzhou Auto wants to share with the world right now, hope it's a bit more than 60kw, the Trumpche isn't a small car.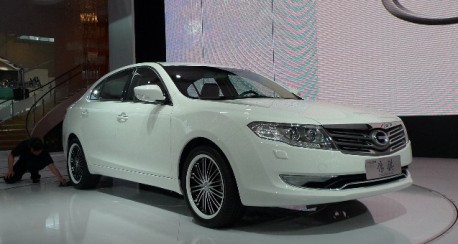 Thew showcar on the Beijing Auto Show.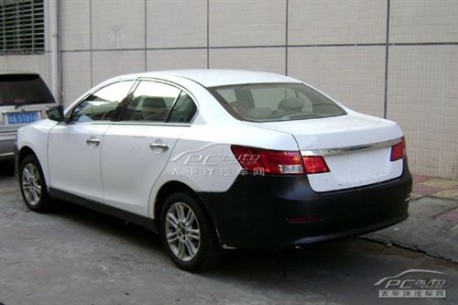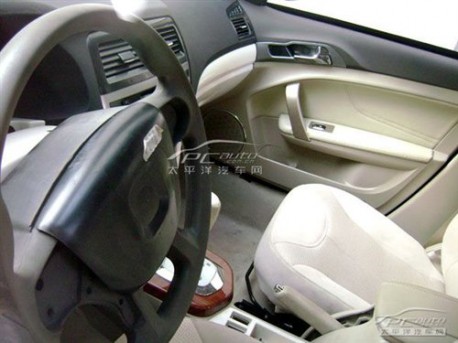 First pics of the interior, a lot of wood and chrome as is the rule in China today.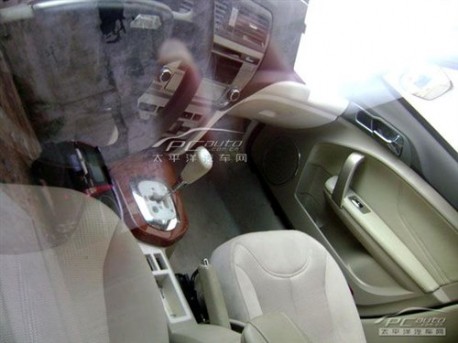 A bit strange how the middle-console suddenly ends after the gearlever. Note automatic.