Alibaba.com is Asia's biggest trade website, many small companies try to get their stuff noticed abroad. The Chinese are the funniest with all their copycats and other weird machines. Today we have the Keystone HQL-EC01, a sleek electric sports car.
The HQL-EC01 is made by a company called Jinhua Hiqil Import & Export from the city of Jinhua in Zhejiang Province. The mama-company is named Zhejiang HQL Industry and Trade. If you are interested in buying some HQL-EC01's, please contact Mr. Rainmen.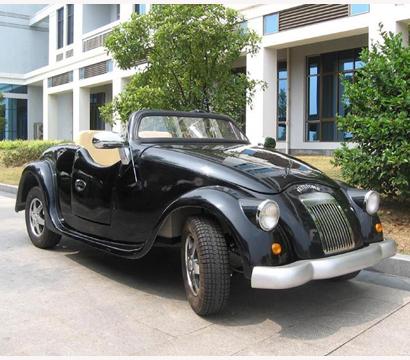 The HQL-EC01 is clearly made to look like a classic British sportscar. It has lines of MG, Austin Healey and Morgan.  And remember, that good old Morgan is still in production. But with a top speed of 50km/h the HQL-EC01 will beat any Morgan on the drag strip.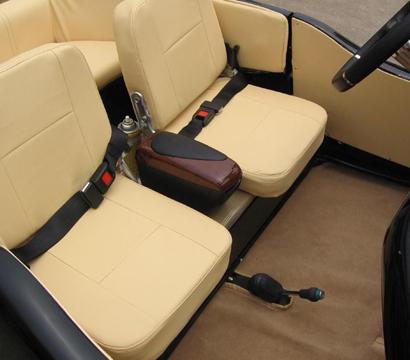 Very classy, very crappy, very British indeed. The thing on the floor is the handbrake.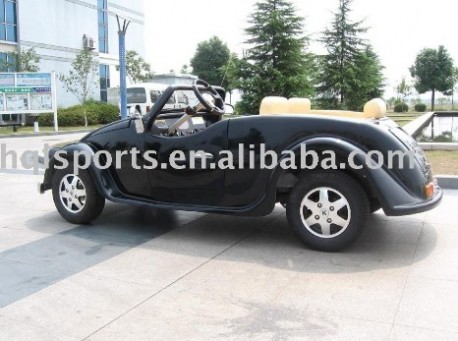 Steering wheel might be a bit too high-in-the-sky for some. But ya'kna', this is a classic so don't complain about minor inconveniences. All specs:
Electric Car HQL-EC01
Material: fiber glass
Dimensions (mm)(L×W×H): 3400×1480×1150
Seats: 4
Distance per charge (full load): 100-80 km
Max speed (km/h): 50
Min. turning diameter: 7.2
Max climbing capability (full load): 15%
Wheel base (mm): 2120
Tread (mm): 1225
Storage battery: 48V/150Ah
Motor: 3kw
Charger: 48V/20Ah
Charger time: 6-12h
N.W.: 630 kg with battery
Gear system: Infinitely speeds
Breaking distance:(speed 30km/h): <4m
Colors: Black, Blue, Yellow, Red, Green, White, Orange,
Container: 2pcs/20'FCL; 6pcs/40'FCL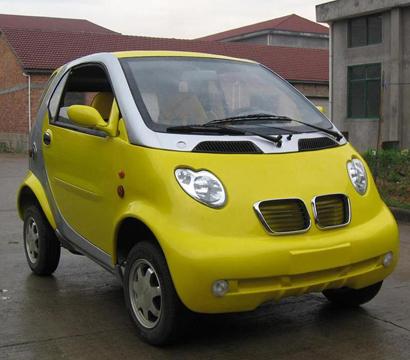 The HQL-EC04 from the same company. Made to look like a Smart and a BMW. Top speed: 55km/h.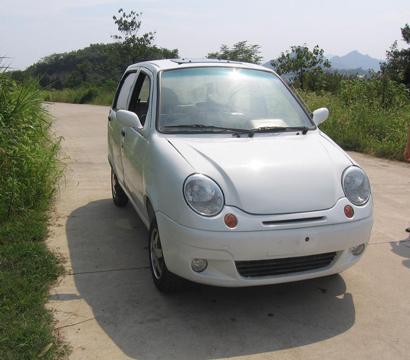 The HQL-EC02. Made to look like a Chery QQ that was made to look like a Daewoo Matiz. That ain't no good of a combinations of machines to make a car to  look like. Top speed though, 55 again.
[Disclaimerrrr: Neither Alibaba norJinhua Hiqil Import & Export is a sponsor of TheTycho.com]