A very lucky girl in Beijing got herself a Benz E-coupe. She thought the orgininal floormats a bit boring and decided to cover 'm up with something more fun. Hello Kitty came to help, in pink. The Hello Kitty on the floormat has little wings, like an angel.
The girl, obviously happy with her new car, posted some pics on a forum where they were found by a man who copied them to a car-forum so now all men are laughing about the girl. Hahaha.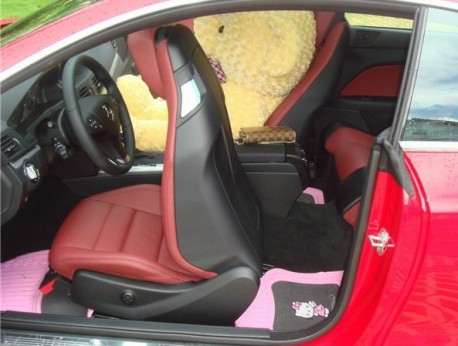 Kitty continues in the back.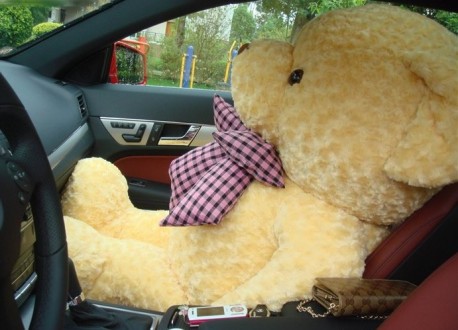 Girl writes she always takes her bear with her, see bear in the back on first pic. Girl problably lonely, a lonely girl with a big Benz, sounds attractive, but strangely no pictures posted of herself. The bear by la way ain't from the Hello Kitty cartoon, bear is from some British story, Kitty from Japan.