BYD-shareholder Warren Buffet and his buddy Bill Gates are still in China. They've been busy checking out BYD factories and telling Chinese rich people about giving away money to poor people. They also helped to launch the BYD M6. The Previa-copy debuted at the Beijing Auto Show and has now hit the Chinese market.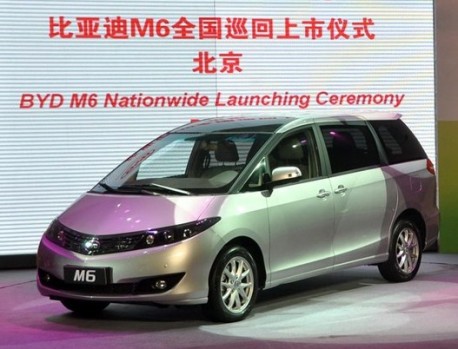 The M6 gets two engines, 2.0 and 2.4. Price starts at 139.800 and ends at 239.800. This is a Toyota Previa: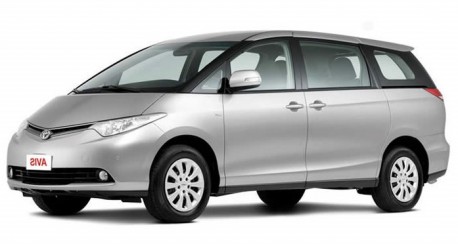 Pic mirrored by me. It is as copy as copy can be. Amazing Warren en Bill so openly support this stealing of a car. How can Billy now complain when one copies Windows?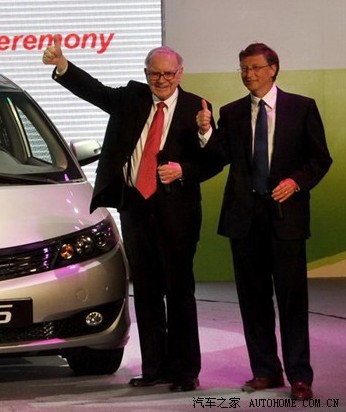 Cheers boys! It is just a copy of a Toyota after all, guess BYD will carefully steer away from copying anything American.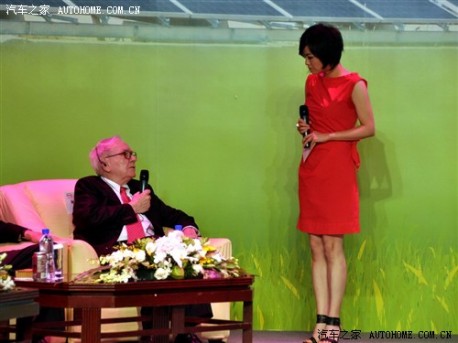 Buffet and his beautifull translator.