Beijing Auto has started production of electric 'Saab' 9-3's. The car is called Q60FB and is part of a trial project for electric cars with the Beijing city government. They will make 30 cars in total, including a number of electric BC301Z's, called the C30DB and a number of electric minivans called MR30DB.
The Q60DB loox pretty standard 'Saab' unlike the 9-3 based C60 that debuted at the Beijing Auto Show in April. In May we saw a more Saab-like 9-3/C60 testing around the factory. Saab sold  the technology for the old Saab 9-5 and Saab 9-3 to Beijing Auto (BAIC) for 200 million US dollar in late 2009.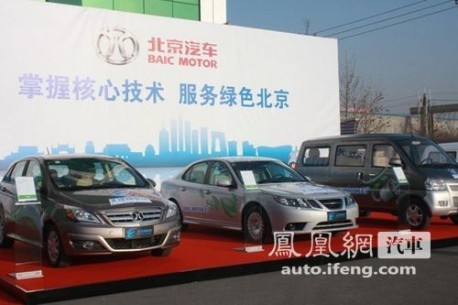 Left to right: C30DB, Q60FB and MR30DB.
The project is a restart of an earlier project with a Chrysler Sebring-based electric car. That project ended when the Beijing-Chrysler joint venture ceased to exist. In July we heard of another EV project from Beijing Auto and the Beijing government, this one to make 3000 C71EV's. That car is based on the C71 which in turn is based on the old Saab 9-5.
Specs from the C71EV, likely the same for the Q60FB: Specs: Electric engine: 336V, 60-110kw, 130-300nm, 3500-5500rpm. Battery: 75Ah, 336-375V. Top speed: 160km/h. 0-100: 12.8sec. Range: 160km.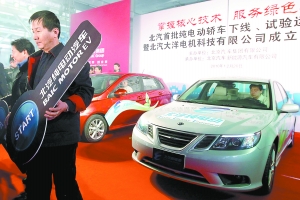 The C30DB's and Q60FB's will be used by lucky citizens who were chosen by some lottery. They will lease the cars from the factory for free. The trial is meant to find out whether using a full electric car in Beijing is a real possibility or not.
The lucky citizens will get a special charger at home. The MR30DB's will be used by the Beijing police. According to various press reports the trial has started already, but I haven't seen any of the vehicles on Beijing's streets yet.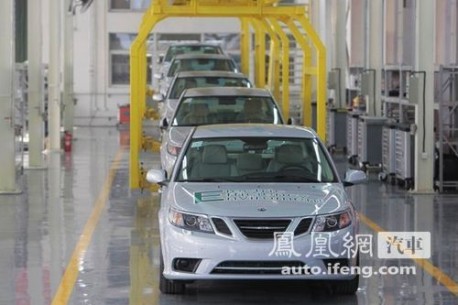 Q60FB's rolling off the line.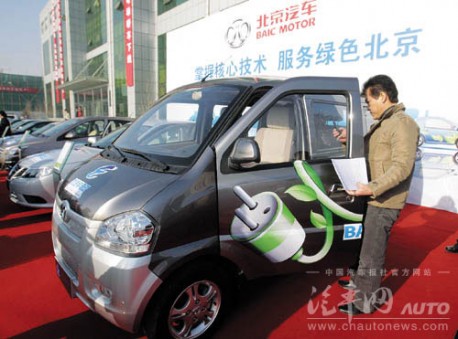 MR30DB.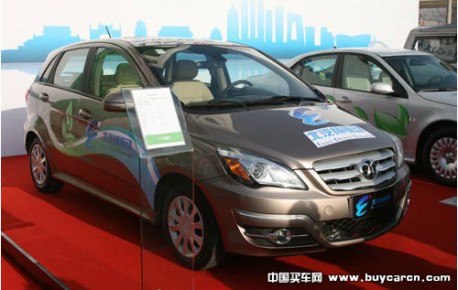 C30DB.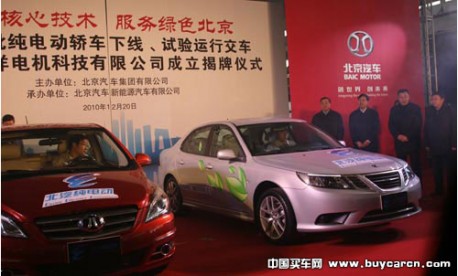 C30DB and a Q60FB with great looking wheels.