My girlfriend thought there was something wrong with her Chang'an-Suzuki Swift's engine, so loud was the noise of this black Lamborghini LP670-4 Super Veloce standing right in front of us at a traffic light in Beijing.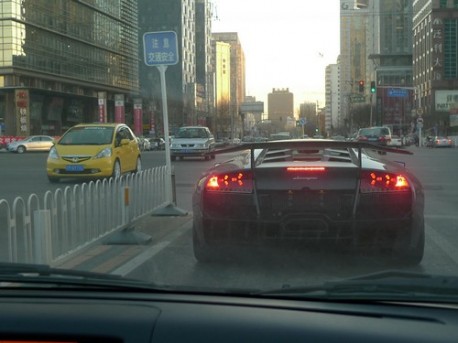 The noise at idle was indeed incredible. A thunderous rumble that made windows shake and banned all other noises far to the background. China is one of the biggest markets for Lamborghini and might overtake the US in sales in a couple of years.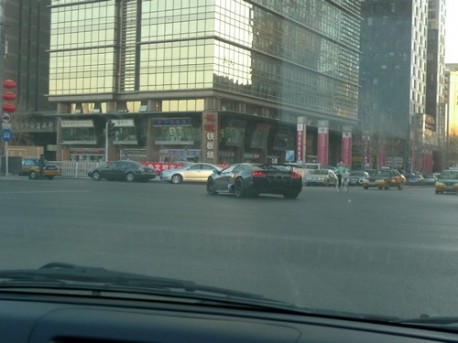 Lamborghini made only 350 SV's, I saw another one at Volkswagens China headquarters in Beijing before, meaning the city has at least two of those monsters riding around.The SV has 670hp, does zero-to-62 mph in 3.1 seconds, continuing on to 124 mph in just 10 seconds.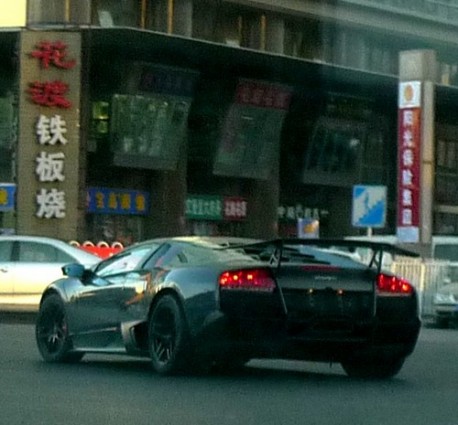 Thanks to strict government control Beijing's roads are now much less traffic jammed than before, meaning one can actually use the Lambo's power.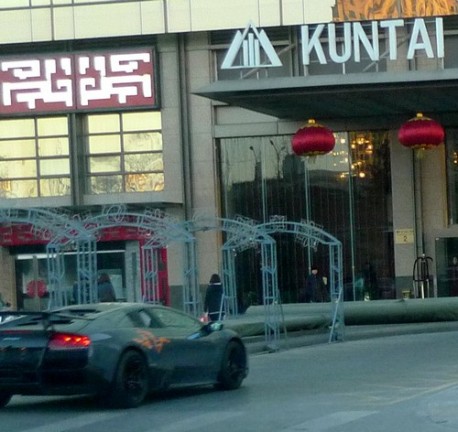 The SV dissapeared on the parking lot of the Kuntai Royal Hotel, often used by the Chinese ministry of defence to house delgations from foreign armies. Maybe one good soldier wanted to impress another, the Lambo suspiciously didn't have licence plates…