An electric Beijing Auto C60 was seen being driven around on a truck trough the streets of Beijing. The C60 is basad on the old Saab 9-3. Note stickers on the side.
The electric C60 is called Q60FB and is part of a trial project for electric cars with the Beijing city government. They will make 30 cars in total, including a number of electric BC301Z's, called the C30DB and a number of electric minivans called MR30DB. Read all about the project here.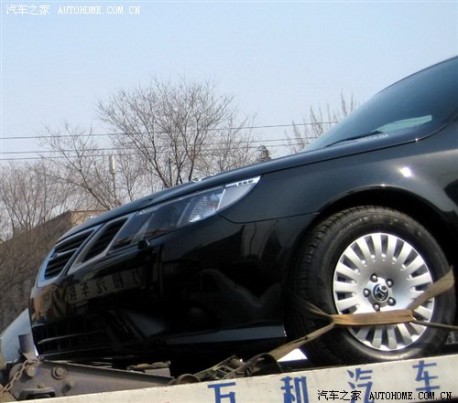 Beijing Auto didn't bother to change anything on the loox. But for this kinda vehicle the inside matters most, and there a lot has changed. The Q60FB is a full electric, specs:
Electric engine: 336V, 60-110kw, 130-300nm, 3500-5500rpm. Battery: 75Ah, 336-375V. Top speed: 160km/h. 0-100: 12.8sec. Range: 160km.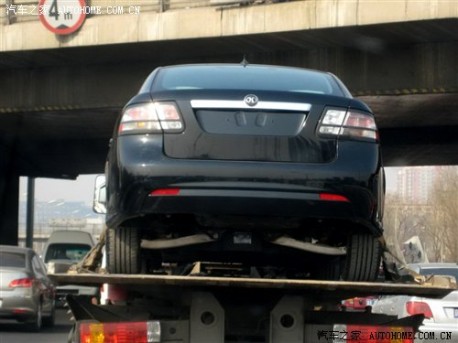 The car on truck was likely one of the trial cars being delivered to one lucky trialtestdriver. I hope to see one of those silent Saabs by myself soon.