Honda has two joint ventures in China; Guangzhou-Honda and Dongfeng-Honda. The Guangzhou-Honda sub-brand is called Everus and the first car, the Everus S1, was listed in May.
Dongfeng-Honda will have its own sub-brand and that one will be called Ciimo, Si Ming in Chinese. The first car will be based on the last-gen Honda Civic, the new Civic debuted last week on the Chengdu Auto Show. On pic the new Ciimo-logo.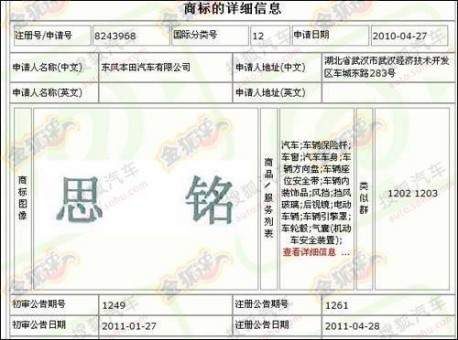 The Si Ming name in characters. The yet nameless car is expected to debut at the Guangzhou Auto Show in late November, sales will start in early 2012. Engine will be the 1.8 from the last-gen Civic, price will start around 100.000 yuan. No plans for electric or hybrid drivetrains.
Via: Sohu.com.