The Lamborghini Aventador LP700-4 is by far the best looking supercar in the world, and in matte black it loox even better, like this example seen on a street somewhere in Zhejiang Province. See especially the pics with the Aventador together with a 458 Italia, that Ferrari loox like a boat in comparison.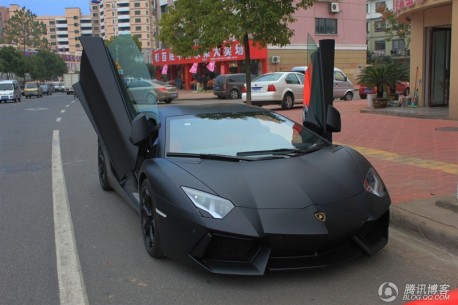 The Avantador was launched in China on the rather mundane Guangzhou Auto Show in early December. Not too much glamor there down south but Lamborghini did its best to make it a party!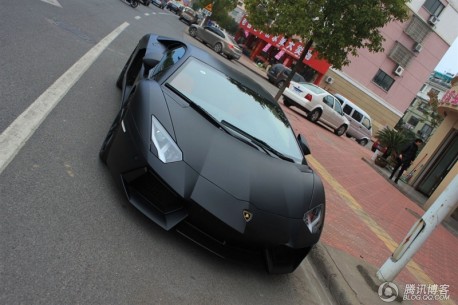 China is a very big market for Lamborghini, the brand expects China to be its biggest market in 2012.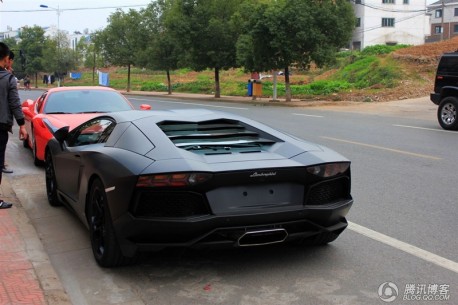 Check Ferrari. It is high, narrow and boat-like.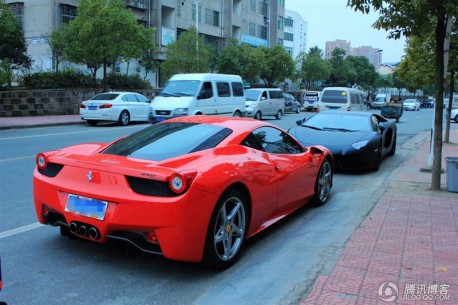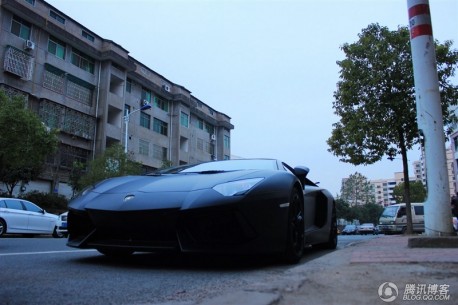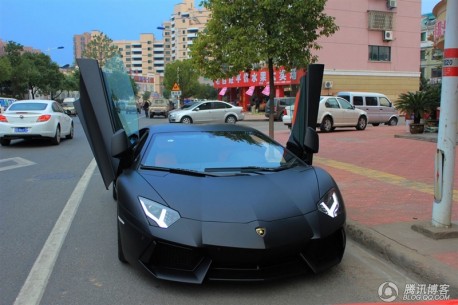 Pics via: QQ.com.