There are good Lamborghini's and there are fast Lamborghini's, fast Lamborghini's are better Lamborghini's. The Gallardo LP570-4 Super Trofeo Stradale is a better Lamborghini. It is based on the track-only Lamborghini Blancpain Super Trofeo and just 150 will be made. This is the first one to arrive in China, pictured at Lamborghini's dealership in Beijing.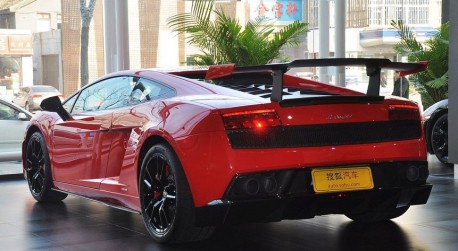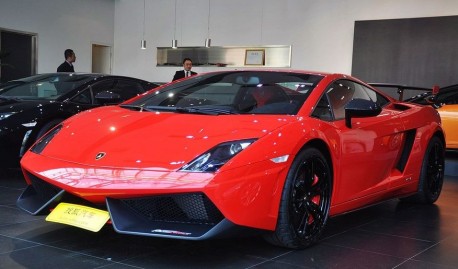 The Super Trofeo Stradale boasts a maximum dry weight of 1340 kilograms, 70kg less than the standard Gallardo. It sprints from 0 to 100 km/h in 3.4 seconds and reaches 200 km/h in 10.4 seconds. Top speed is a healthy 320 Km/h.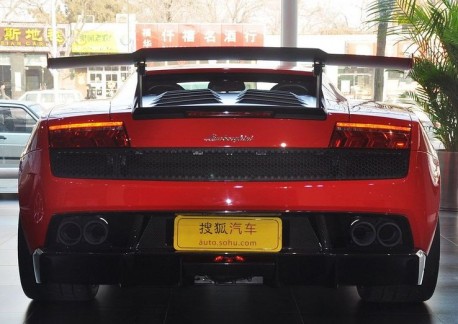 The monster Lambo is painted in 'Rosso Mars' which sounds kinda gay. According to Lamborghini the color "symbolizes Italy's traditional racing red". Sure does, no doubt about it. China is a very big market for Lamborghini, the brand expects China to be its biggest market in 2012. The big Aventador recently debuted in China at the Guangzhou Auto Show showing that someone inside Lamborghini does know what men like.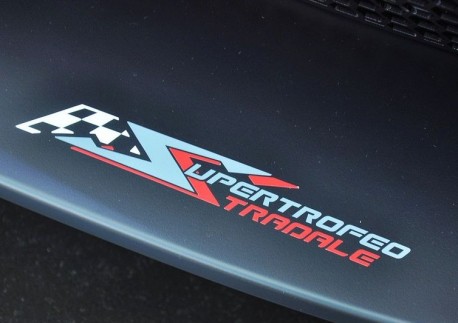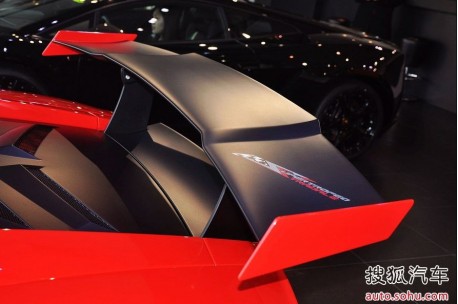 Pics via: Sohu.com.