While on holiday in the great city of Nandaihe in Hebei province I took a few pics of an old-looking tricycle. Back home in Beijing I completely forgot about it until I went through my holiday pics a few days ago, actually looking for a car completely different. The old tricycle caught my attention again and this time I decided to research the damn thing. Well, I found it this oldie was very special indeed…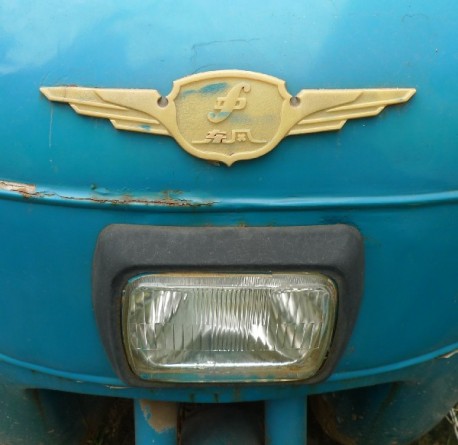 An incredible beautiful logo up front. This tricycle is the Beijing Dongfeng BM021. It was made by the Beijing Motorcycle Factory, part of Beijing Auto Works, in the 1960's and 1970's. The factory was located in the Dongzhimen area in Beijing, by that time on the outskirts of the city, mostly farmland and a few factories.
Today Dongzhimen  is considered to be part of the center of the city with huge shopping malls, high rise apartment buildings and the biggest bus and subway hub in Beijing. I know all that because I live there now, right in the center of Dongzhimen, close to the Second Ring Road. This proud old tricycle and me so have a connection.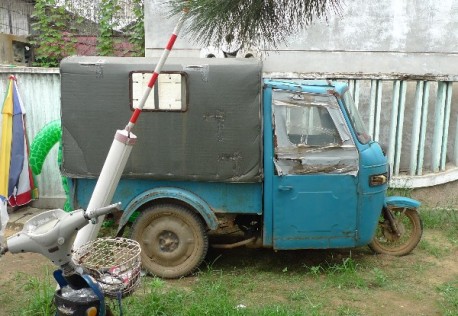 The Beijing Dongfeng BM021 Tricycle (no connection with today's Dongfeng Motor) was made for distribution of small goods inside big cities and it was used as a cheap taxi as well. Max load was 270kg. The machine on pics was made in the 1970's. Tech specs, I found where the power came from: a single-cylinder air-cooled two-stroke 250cc engine rated at 12hp. There was no electric starter and no reverse gear, power went by chain to the rear wheels.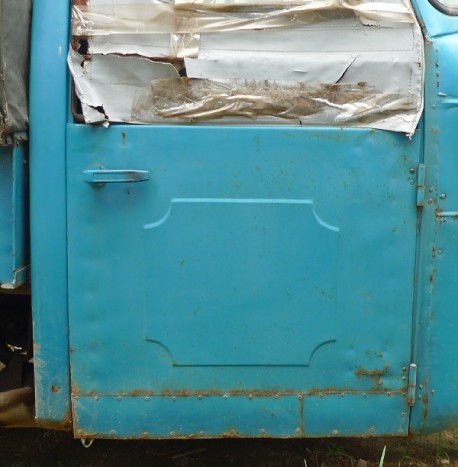 Look at that!, art on that door indeed. Door-handle very nicely crafted as well. Now, old pics: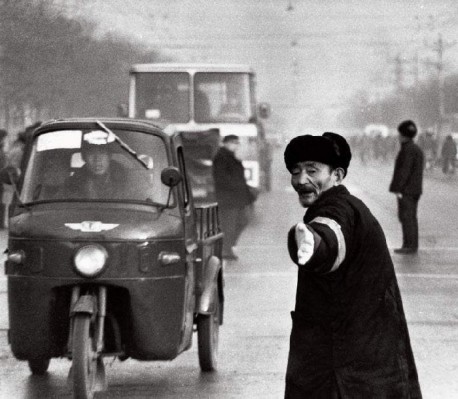 Beijing in the 1960's. BM021 an early example with a round head-light.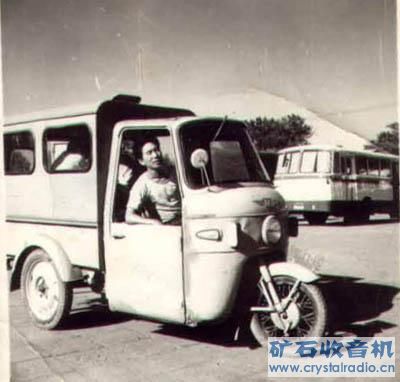 Early BM021 again. Fitted with a hard-top with windows, likely the taxi-version.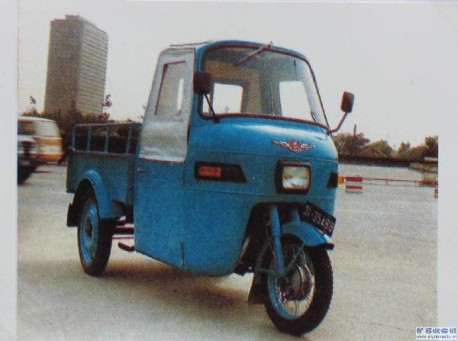 BM021 from the 1960's, note head light, mirrors are also different. This one seems factory fresh; tires, paint and cabin-cover are all brand-new. Probably a real factory-photo!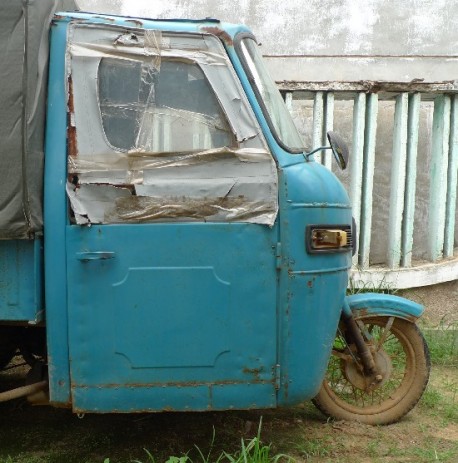 This Beijing Dongfeng BM021 is a true part of China's automotive history. I don't think many are still around. I therefore consider myself a very lucky man finding this blue example in Nandaihe.
Info and additional pics via: ChrystalRadio, Motorcycle.sh.cn (1 and 2).