The Apple iPhone 4S was officially launched in China last Friday. Thousands of iPhone-hungry people stormed the Apple Store in the Sanlitun area. I was dark, it was cold and the wait was long. There was a lot of police was around to make sure things remained harmonious. They brought one new vehicle: this very impressive Jeep Rubicon police car, sure big enough to crush iPhone-freaks if things got outta hand. Now, a few pics from the hell closer to the Apple Store: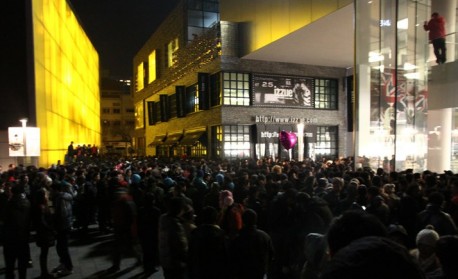 Apple store on the right.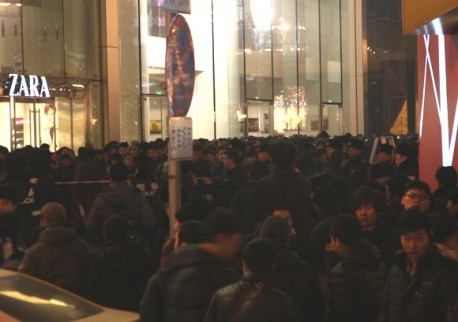 "We don't want no Lenovo telephone!"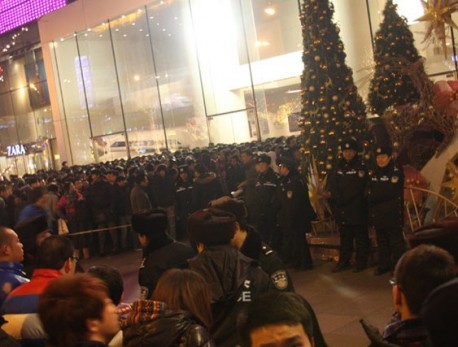 Massive police presence is not without reason, when things get outta hand in China they go outta hand big time. I once witnessed a big fight inside the Apple Store when the iPhone 3 was launched, at least ten persons where involved. Windows, furniture and computers where smashed before police arrived and arrested some 20 people.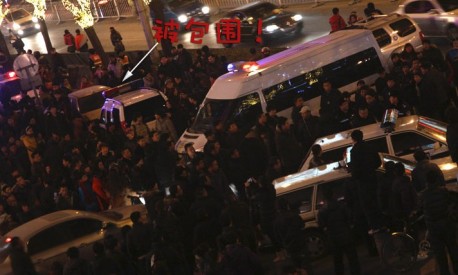 The square in front of the store. Several Volkswagen Santana Variant police cars, one Ford Transit police car, one Zhengzhou-Nissan police car.
Two Transits trying to kiss. Fail.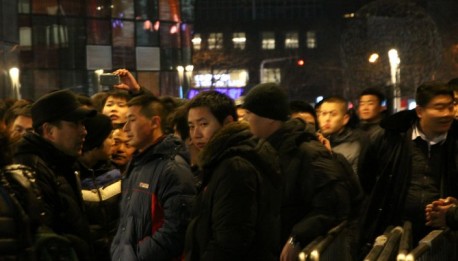 A closer look at the iPhone-freaks.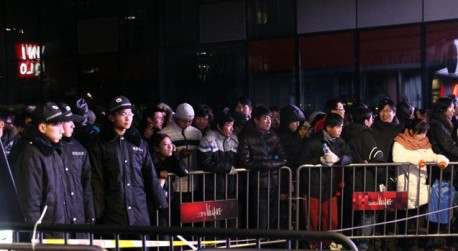 Chinese consumers still remember how to wait in line; ah those good old Communist days are back!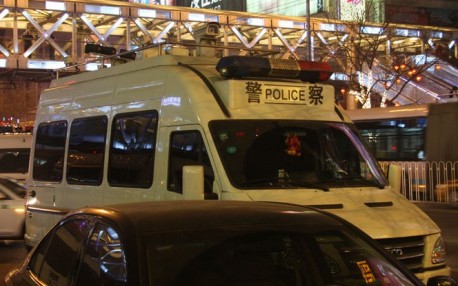 A Fiat Ducato-based command & control car.
Back-up team. Fiat Ducato and Hyundai Sonata police cars.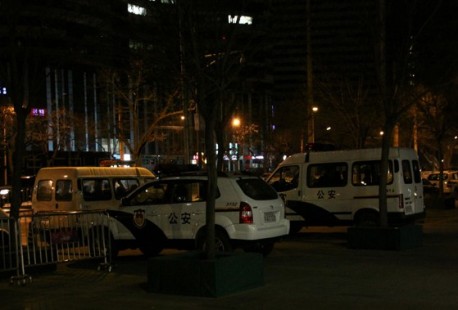 Ford Transit, Hyundai Tucson.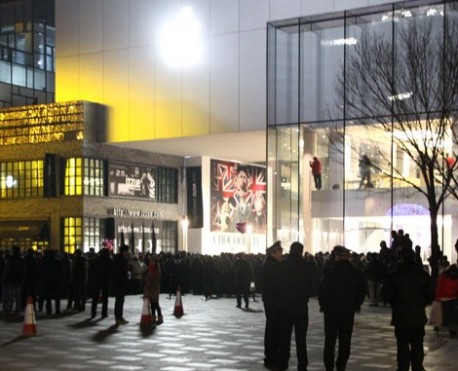 Things got quiet around midnight. Average waiting-time: 4 hours.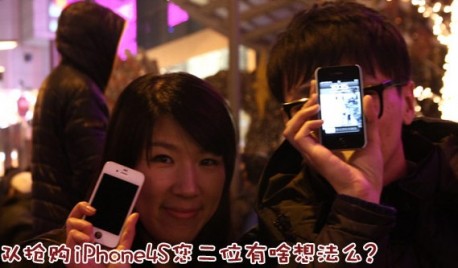 Got it…
Pics via: it168.com.