The massive Carlsson CGL 45 has landed in China. The German tuner debuted on the Chinese market at the Guangzhou Auto Show in December (hello sexy girl) and has now opened two dealers in China, one in Beijing and one in Guangzhou.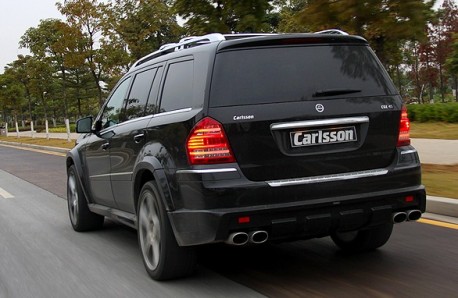 Carlsson seems to know the market so the first car of offer is an SUV. The CGL 45 is based on the Mercedes-Benz GL-class but loox a whole lot better. The V8 is popped up slightly and delivers a neat 430hp and 600nm. Price in China: 1.6 million yuan or 251.000 US dollar.
Via 163.com and Carlsson China.