Today in Extreme Tuning from China: the Suzuki Alto. The second generation Alto, first-gen for China, was made in China from 1988 to 2007 by the Chang'an-Suzuki joint venture. It was a very popular car because it was cheap, reliable and easy to maintain. No wonder it also became a very hot car for customizing… Here we go, the Best of the Best: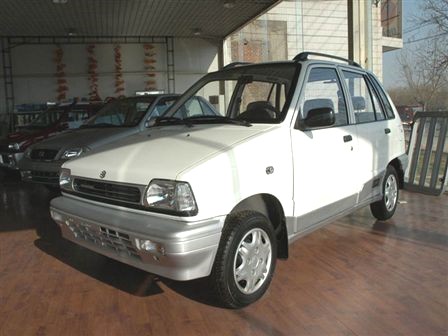 Wait one moment, for comparison: a standard Chang'an-Suzuki Alto. Price started around 32.000 yuan and ended around 40.000 yuan. There have been many facelifts over its long life but the engine was always the same F8B 0.8 liter three-cylinder which pooped out 40hp.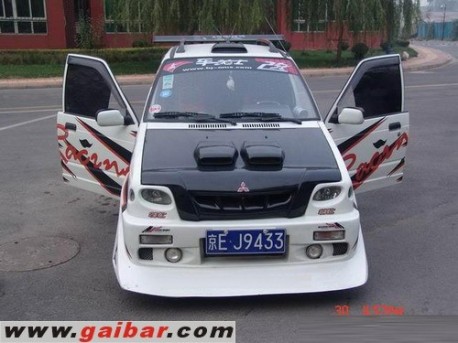 "No it ain't nu Suzuki Mrs. Wang, this is a real Mitsu!" Yez we believe! big bad body-kit that among other things made the head-lights smaller. Don't use it in the mountains at night… Fake air intakes, huge wing on the back and a gigantic front spoiler.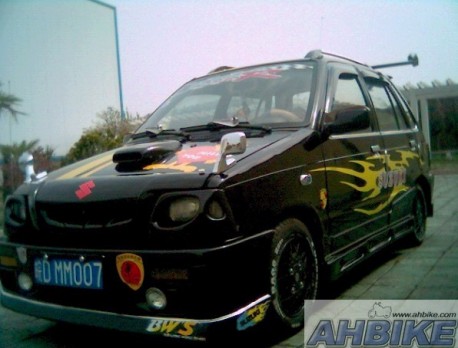 Very fine in black. Extra mirrors on the front fenders. Cool tires with blacked out alloys. Flames on the side look fast although flames seem to go backwards.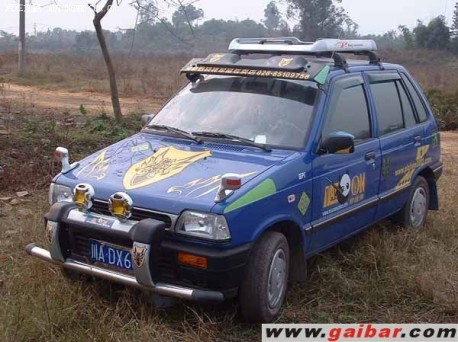 An older car here before the real madness started. Bull-bar up front was a popular option that could be ordered at the dealer. Big roof-rack for the dog.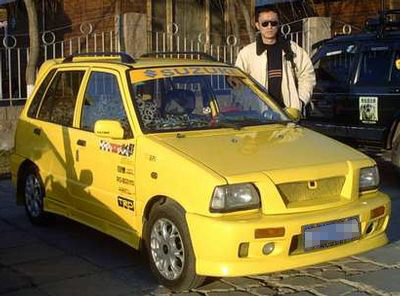 A banana yellow Alto with its proud owner, wearing sunglasses because he is just too cool.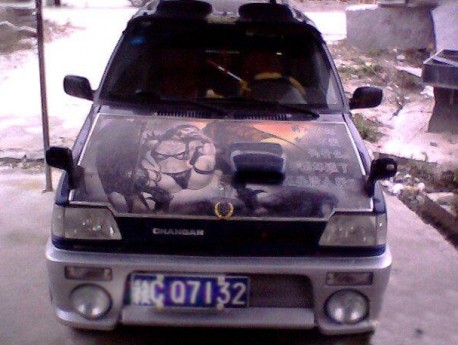 An Alto with a half-naked lady on the bonnet, touchy for China… This one is so weird I just have to show you another pic from the side: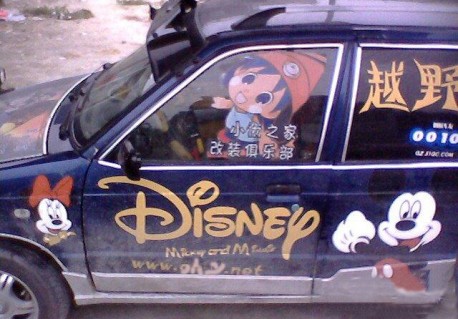 Lalala, no comments. It gets even better: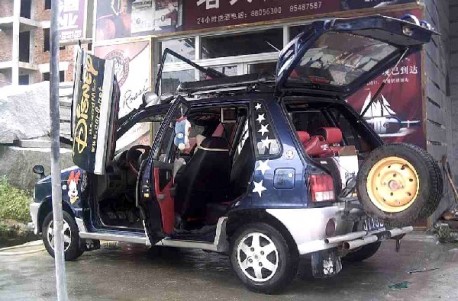 Yez!, Lambo-doors was what we needed.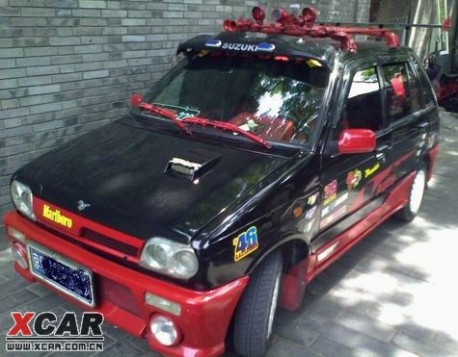 With a Marlboro-sticker on the grill, this Alto must be smoking fast. Roof-tack painted in red a nice idea.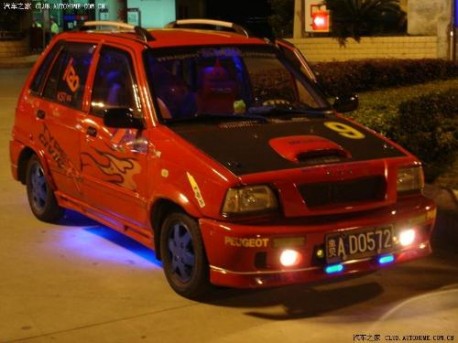 Blue lights fit with blue alloys. Peugeot-sticker on the front bumper.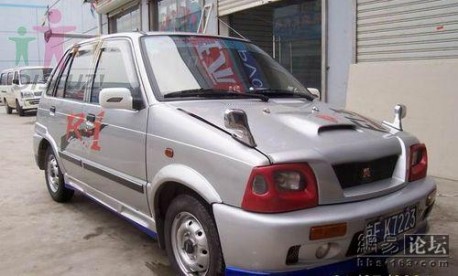 Not too much crap here, nice 'n clean silver car, Nissan GTR-badge on the grille.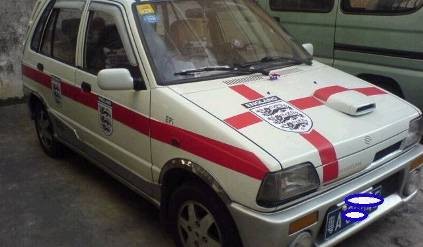 "Well hello ol' chap, how is that Queen today?" The English-flag Alto.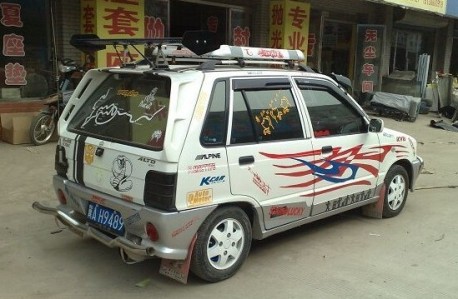 Roof-rack right in front of the wing, wonder what that does to the air flow. Bull-bar on the rear was also a factory option.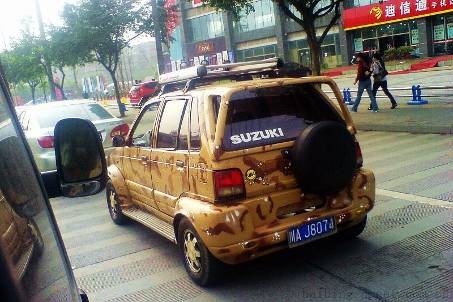 This is brilliant, the desert-Alto. Custom-made body kit with fat wheel arches and a stoop in between. Paint-job must have been a lotta work.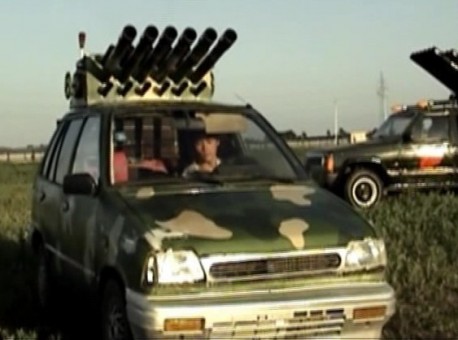 But!, only one can be The Best and this is it, the Chang'an-Suzuki wedding-fireworks cara.