Yez it was my lucky day, here we have yet another special Chinese car. This is the Yunque-Subaru GHK7071A Sports-4. Yungque-Subaru was a joint venture between the Guizhou Aviation Industry Corporation and Subaru Motors. They made the second generation Subaru Rex for the Chinese market from 1998 until 2003. It was sold as the Yungque-Subaru GHK7071A, the Sports-4 was a sporty edition that debuted in 2000.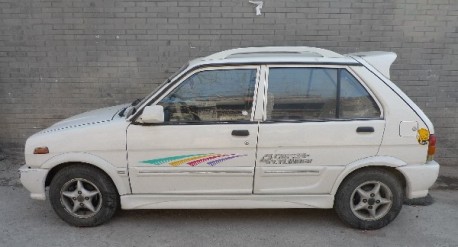 The alloys, body-kit and huge rear wing all came factory-standard on the Sports-4.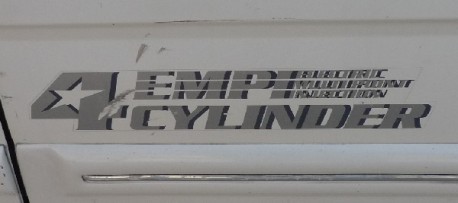 Cool sticker says: 4 Empi Cylinder, Electronic Multipoint Injection. Power came from a Subaru 0.7 liter 4-cylinder that pooped out 40hp and 48.8 nm. Quite a brilliant little power plant! Gearbox was a 4-speed manual. Price in 2003 was 44.600 yuan or 7000USD.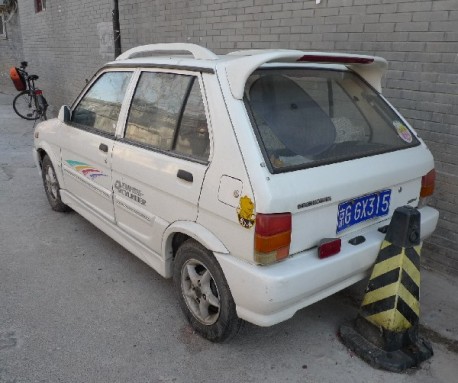 When I arrived here back in 2003 I actually thought about buying one of these, the other option was a Chang'an-Suzuki Alto Happy Prince. I needed a cheap car for in da city and both cars were just that. In the end however I got myself a second hand Beijing-Jeep which I thought more more cool…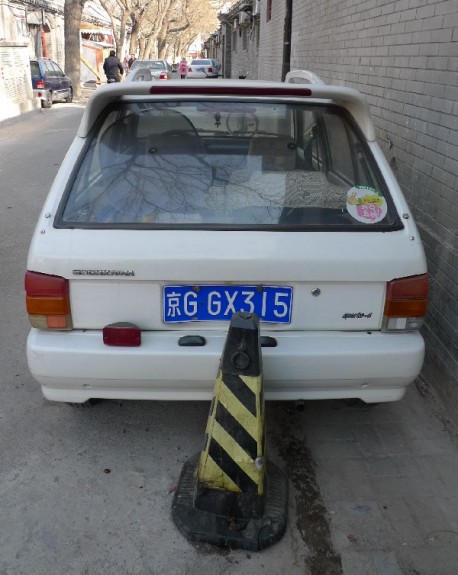 Yunque, a small bird that is, GHK7071A.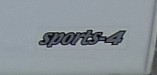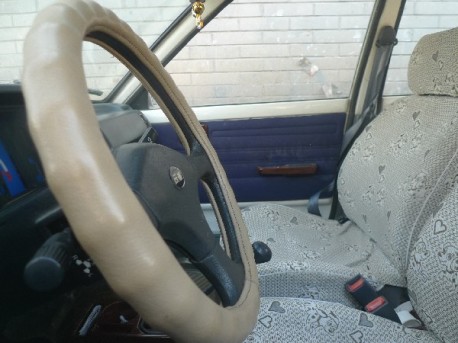 A look inside, well maintained here, clearly owned by someone who loves, the GHK7071A.
There was an even more extreme body-kit available as a factory options. I saw this red beauty in 2009.
A these days extremely rare first-series GHK7071A, I saw this one at a second hand car market in north Beijing in 2008. Hope it is still alive…