Pink cars are good and pink cars from China are even better, so today we proudly present a very pink Shanghai-Volkswagen Passat Hello Kitty edition. The once boring car was painted pink, no wrap here, and sexed up further with a load of extra chrome, most notable around the wheel arches and on the door handles. All very nice indeed, but the interior is even better: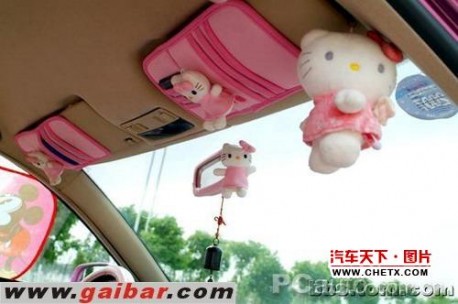 Clearly a great Hello Kitty fan, a collector, me think…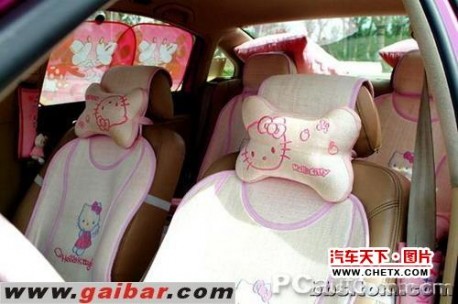 This interesting car reminds me of a beautiful dealer-made BYD F0 Hello Kitty, and then this Benz.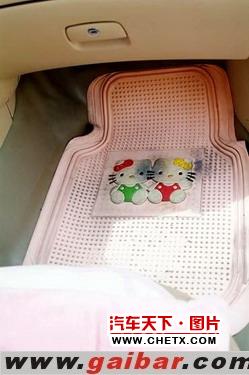 Kicking Hello Kitty on the floor.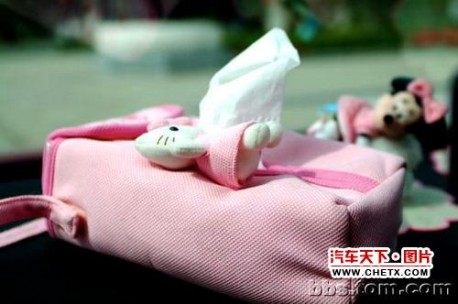 When done playing kitties, clean up your mess…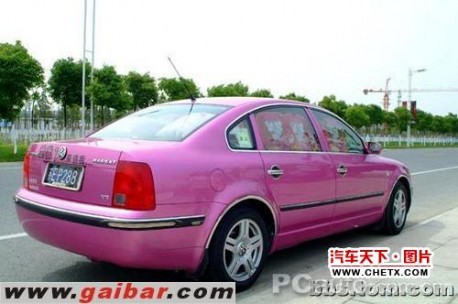 More pink cars from China: a pink Porsche Cayman, a pink Ferrari California, a pink Lamborghini Gallardo, a pink Bentley Continental GT, a pink Mercedes-Benz SLK, a pink MG-TF, and a pink Audi TT.
Via: Chetx.com.