The Ssangyong SUT-1 pickup truck debuted at the Frankfurt Auto Show in September last year. One camouflages example was seen testing in China. The SUT-1 (SUT = Sport Utility Vehicle) will be listed on the Chinese car market later this year, official debut is expected at the Beijing Auto Show in April. The SUT-1 will be imported from South Korea, there are no plans yet for local production in China.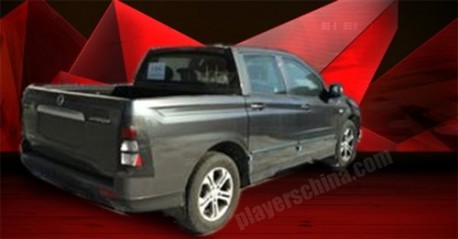 The SUT-1 is powered by a 2.0-liter diesel engine with 153hp and 360Nm. This diesel engine will seriously hamper sales in China since diesels are not allowed in most big cities. Sure the countryside is big enough, but how many people there can afford an expensive imported pickup truck that is 'about style' and not about carrying goats? Not many, indeed.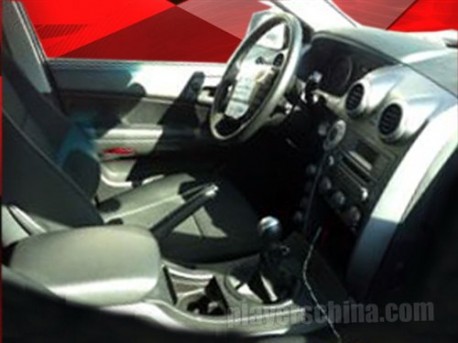 Ssangyong does have big plans in China. The new Rexton was spotted testing in January and the new Korando was listed in September last year. Same problem: the Rexton will be only available with a diesel and the Korando is only available with a diesel and therefore doesn't sell. Did Ssangyong's new owner Mahindra from India any research on the Chinese market? They need patrol engines to succeed in China! Wake up!
Pics via: PlayersChina.