Here we have a very fine Chrysler 300C weeding limousine that thinks it is a Bentley, note badge above the grill. Sure it ain't no Bentley but a big machine it is, over 9 meters of wedding-misery with flowers all over and a discotheque inside. This car is so fine I would almost divorce and get married again to have a ride…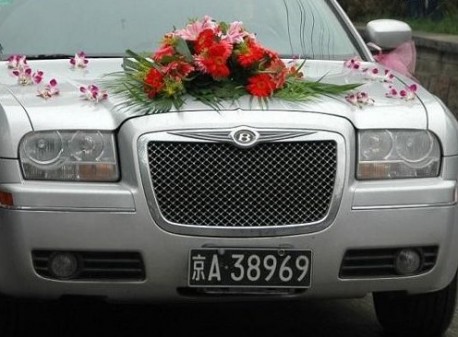 Y'almost got me fooled.The 300C was made in China by the Beijing-Chrysler joint venture from 2006 until late 2009. This marriage limousine however was imported from the US but the  Bentley-badges are very sure Chinese.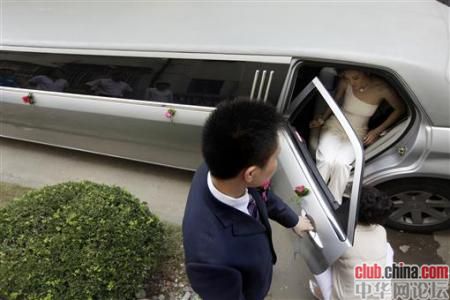 A happy couple, happy for now.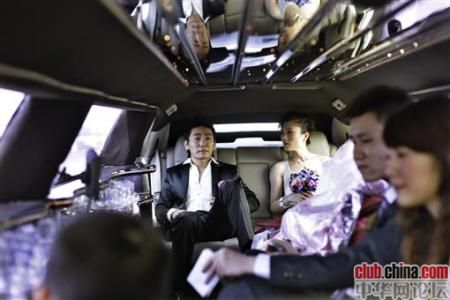 Driving around town with the family, happiness already fading away.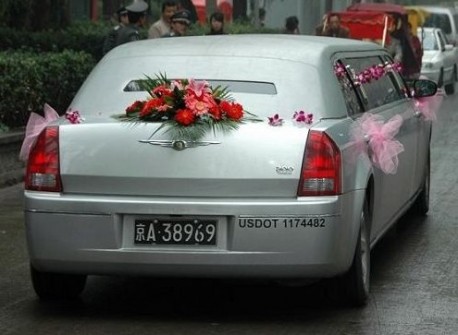 This fine car lives somewhere in Beijing. I am going to find the company that has it and have a chat with the wife tonight.