Nasty little accident right here in Beijing. An Audi R8 sportsmachine crashed in the back of a mail truck from China Post near Guangqumen bridge. The Audi tried to pass the truck over the right to exit the road but the truck wanted to exit at well. The Audi had no way to go…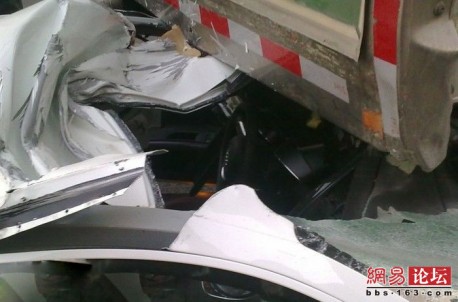 The Audi's driver miraculously escaped without serious injuries. Airbag did not deploy.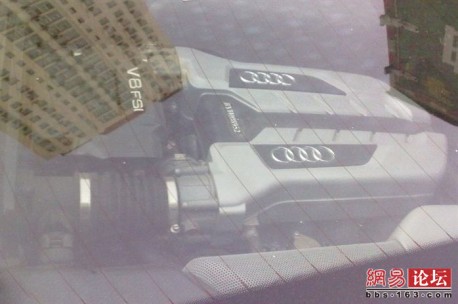 4.2 V8 loox all right. The car however seems beyond repair. Audi sells both the V8 and V10 R8 in China, price starts from 2 million yuan. Audi launched a China-only 'Limited Edition' on the Guangzhou Auto Show in December last year, and earlier on we met a fine blue R8 V10 and a beasty matte-green V8.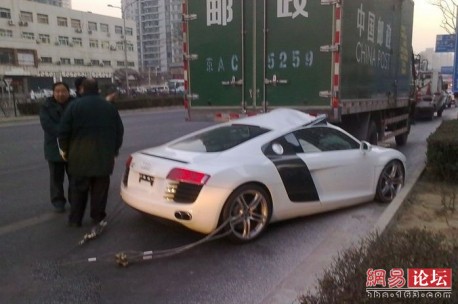 Tried to get his letter back…