Spy shots from the Citroen DS3 and DS5 testing in China. Both cars will debut at the Beijing Auto Show and April and they will be listed on the Chinese car market that same month. The DS3 and DS5 will be imported into China, local production at the new Chang'an-PSA joint venture is at least one year away.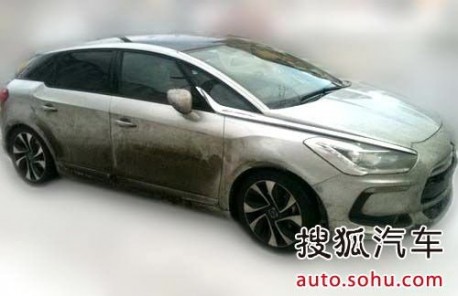 Last month we heard that Citroen couldn't find dealers to sell its DS-range because dealers didn't want to pay for the fancypancy showrooms Citroen demanded. Citroen denied the story only one day later and said the already had… 13 dealers,  which is next to nothing, the should have at least ten in Beijing alone, Beijing has some 17 million inhabitants. How many dealers they have now is unknown.
The DS3 will be powered by a 1.3 with 94hp or a 1.6 with 118hp. The DS5 will be powered by a 1.6 turbo with 155 or 204hp. The diesel-electric Hybrid4 won't make it to China because the Chinese government doesn't like diesel-engine, no matter how hybrid.
Via: Sohu.com.