No day without pink! Here we have a very fine pink Nissan 350Z that lives in the great city of Shenzhen in Guangdong Province. It was white originally and that indeed is far too boring. A bright pink wrap made things much better.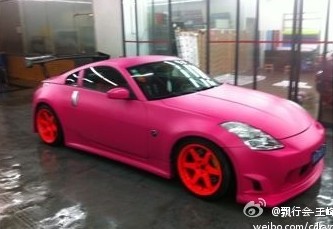 Other changes include a very low body kit, a huge wing at the back, and racy wheels with orange alloys. Orange contrasts nicely with pink. The owner, yez a man, uses his pink monster for trackdays and the engine has been tuned up to some 450hp. Pink 'n fast this Nissan is…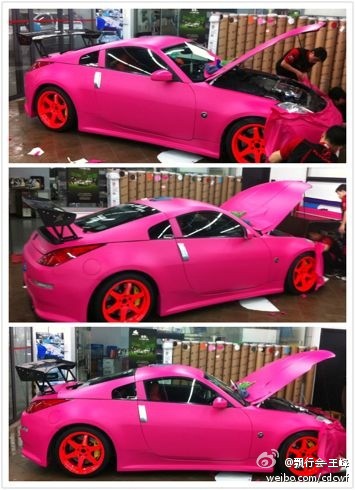 Pics show the final stage of the wrapping process, work being done up front.
Via: Weibo.