New pictures from the upcoming JAC SII SUV, aka JAC B-SUV, that will debut at the Beijing Auto Show later this month, it will be listed on the China car market soon after the Beijing show. The JAC SII loox very much like the outgoing Hyundai ix35 and that isn't a coincidence because JAC makes many cars that are, legally, based on old Hyundai's.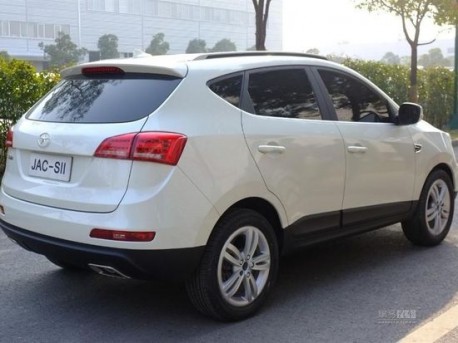 Whether this SII is a legal thing however is not sure for the moment. JAC has a license agreement with Hyundai to use the old Hyundai Santa Fe for the JAC Rein, see link above, but this SII is almost a 1:1 copy of the ix35. JAC has a good hand in copying cars, earlier on we saw the now famous 4R3 which flattered the Ford F150.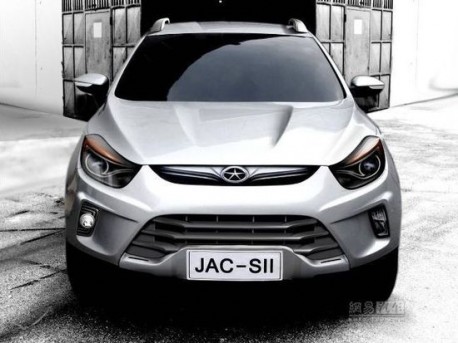 Power will come from a new 1.5 mated to a 6-speed dual clutch transmission that was developed by JAC itself. A turbocharged version of the 1.5 is on the cards as well. Earlier on we heard a cheaper 1.8 would also be offered but that engine seems now gone for the SII. Price for the 1.8 was expected to start around 100.000 yuan, with that engine killed, at least for now, price will start around 120.000 yuan for the 1.5.
Via: 163.com.