We haven't seen a decent supercar crash in China for a little while. The waiting ends today with this fine Ferrari 612 that hit a JMC pickup truck full in the flank, the JMC flew 20 meters away from the POI (place of impact). It happened this morning in the great city of Xiaoshan in Zhejiang Province.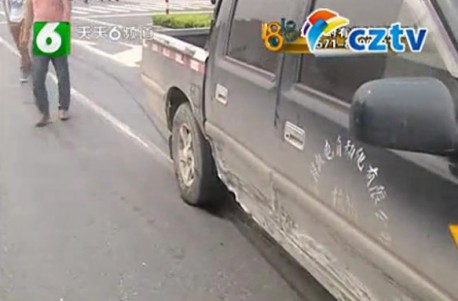 JMC largely undamaged, strong little truck..
According to witnesses at the scene the pickup truck was to blame, it ignored a red light. Interestingly however the female driver of the Ferrari, she got out unhurt, ran away. Police is still looking for the woman. The driver of the pickup truck was slightly injured. Lucky man indeed, until he gets the bill for the Ferrari…
Other Ferrari crashes in China: Enzo, 458, California burns, FF burns.
Movie time!: (commercial takes 10 seconds).