The massive Beijing Auto C90L debuted at the Beijing Auto Show. The C90L previews Beijing Auto's new flagship that will be listed on the China car market in 2013, the C90L will slot above the Saab-based Beijing Auto C70G that also debuted at the Beijing show.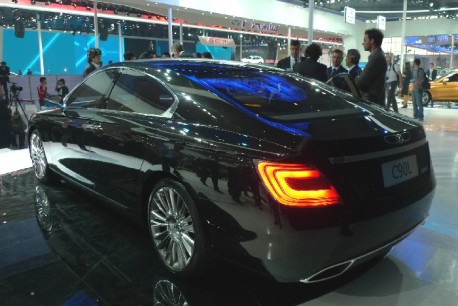 The C90L was designed by Mr. Leonardo Fioravanti, owner and chief-designer of Fioravanti Design from Italy. He did a nice job bit borrowed a bit too much from the Volvo Concept Universe that debuted at the 2011 Shanghai Auto Show and there is a lot of Bentley on the back. Fioravanti also designed the B70G.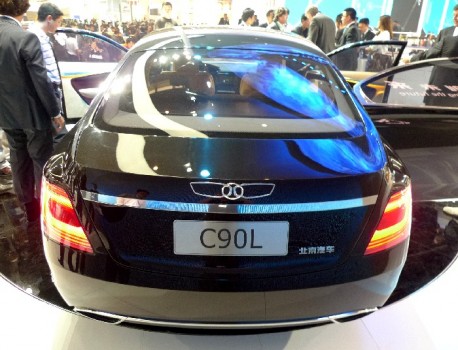 Platform for the production version is rumored to come from the Mercedes-Benz E-class that is made in China by the Beijing-Benz joint venture. The C90L concept, so Beijing Auto says, is powered by a 6.0 V12. They didn't show it. The real thing will likely be powered by a souped-up version of Saab's old 2.3 turbo. Beijing Auto doesn't have any bigger engines at the moment and Benz might sell 'm the platform but I seriously doubt they will sell Benz engines as well.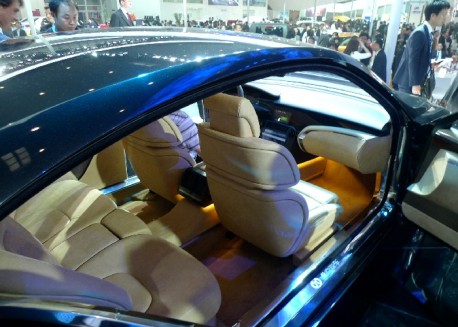 Wooden floor, very Volvo again…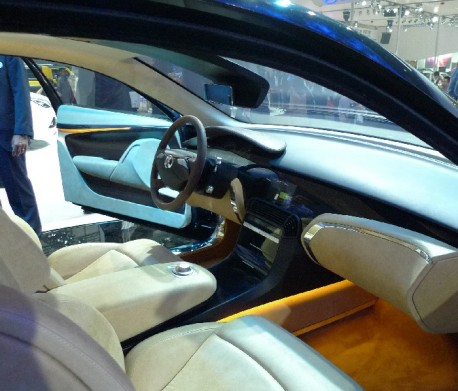 Those dials, have to be very small.