And here we have yet another great concept car from Geely at the Beijing Auto Show. Eearlier on we saw the mad Geely SC7-RS, the madder Geely Englon SX6, the normal GEeagle McCar and the grilled Geely Emgrand EX6. This fine white Jeep-like SUV is the Geely GLEagle GX5 and it is interesting because it is new and not new, at the same time.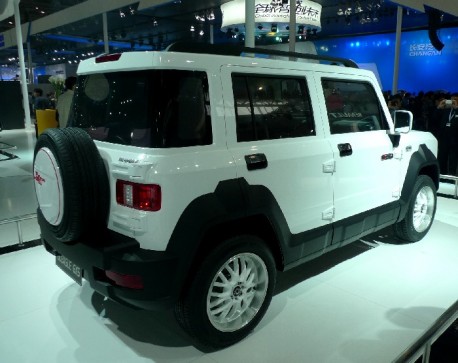 This GLEagle GX5 is basically a 5-door version of the 3-door GLEagle GX5 that debuted two years ago (scroll down a bit) at the 2010 Beijing Auto Show. Except for the two extra doors not much has changed, let alone some minor details around the mirrors and cool new alloys. Geely calls this GX5 a 'YUV', which stands for 'Young's SUV', or an SUV for young people. I would think those youngies would indeed like a vehicle like the GX5 very much, so what is Geely waiting for? I asked around and one booth-person said 2014. That seems on the late side, small flashy SUV's are getting hot right now at the Chinese car market, so bring it on!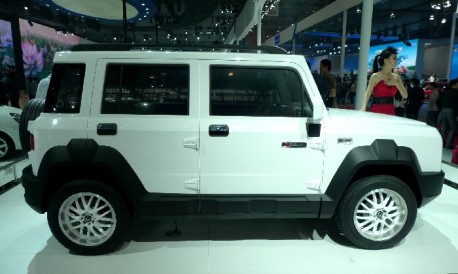 Size: 4120/1755/1600, wheelbase is 2461 .Three-door GX5: length is 3813 and wheelbase is 2370. Power: a 1.5 mated to a 5-speed manual or 4-speed automatic, or Geely's hot 1.3 turbo mated to a 6-speed manual or 6-speed DCT. Same engines indeed as in the Geely Emgrand EX6 concept. Wheelbase is the same as well which very likely means both cars are on the same platform which could mean production is not that far away.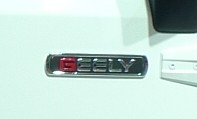 Cool.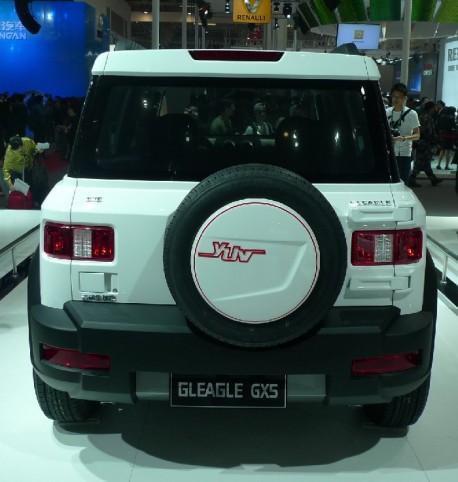 Being a YUV or not being a YUV, that is the question.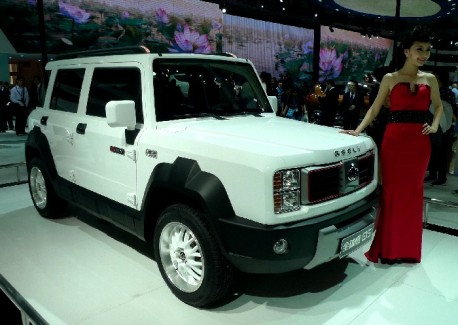 Babe seems to like GX5 pretty well, so do we, and we like babe.