No better way, to start the day, than with a fine crash in China! Here we have a huge Type 86 122mm towed howitzer that collided in a nasty way with a tiny Chevrolet Lova sedan, made in China by the Shanghai-GM joint venture and recently succeeded by the Chevrolet Aveo.
The gun, towed by a FAW truck, was making a turn when its muzzle hit the Lova full in the back, the Lova flipped over, the gun was all right. Fortunately there were no passengers sitting on the Lova's rear bench. Who is to blame for the accident is unclear, but even if is was the army, well, forget about getting any money back!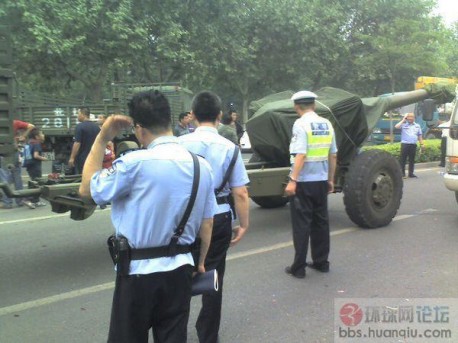 Towing guns around at daytime on a busy road seems a stupid idea…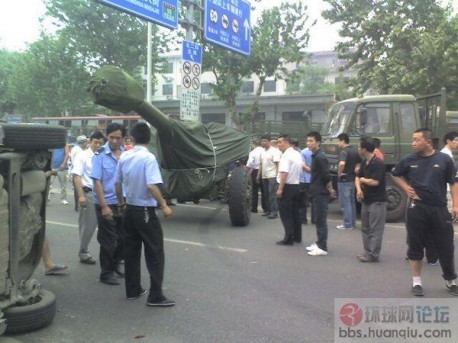 Locals very excited.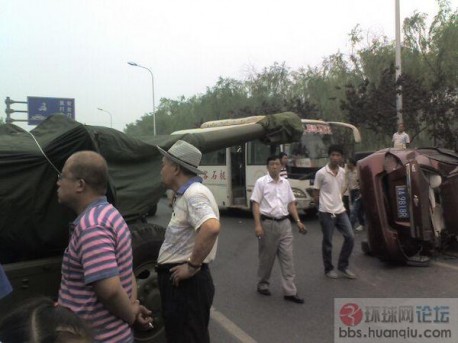 Elderly locals even more so.
Via: Huanqiu.