Here we go to the great city of Chongqing for another Supercar Wedding© with a leading role for everything Lamborghini. The Happy Couple drove an extremely rare Murcielago LP650-4 Roadster, only 50 have been made and there is at least one more in China. Friends came by with many other Lambo's including a Gallardo Superleggera. Some others drove Ferrari, I have never seen so many 458's in one place. Strangely, there were also two identical white Nissan GT-R. All sportscars this time around, not a single Roller or Bentley in sight. Good!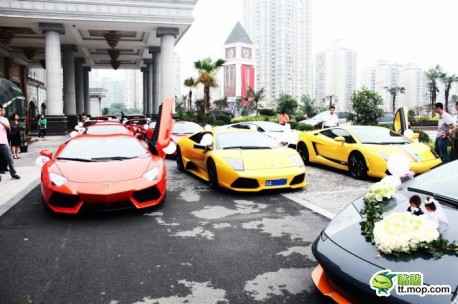 Aventador on the left, Superleggera on the right. LP650-4 Roadster front-right, with wedding-dolls. Nice.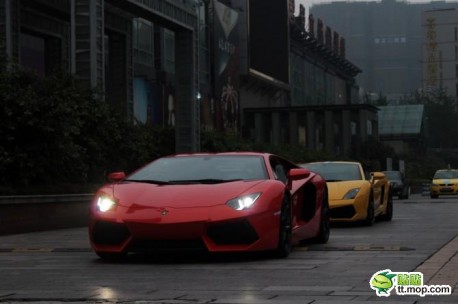 Weddings start early in China, around 8 in the morning, and are usually done and over after lunch. Two mighty Lamo's arriving at the parking lot…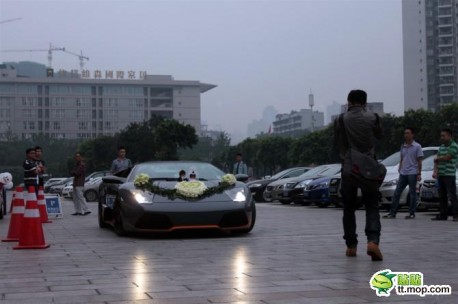 The LP650-4 Roadster.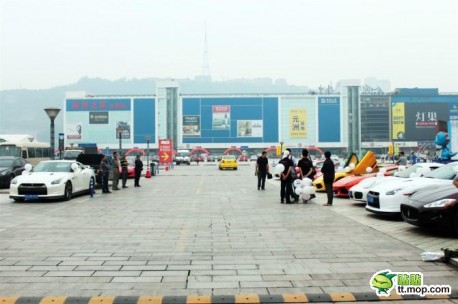 And what a parking lot it is!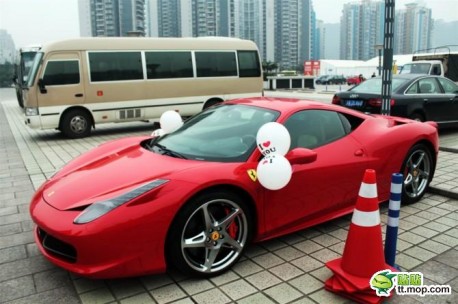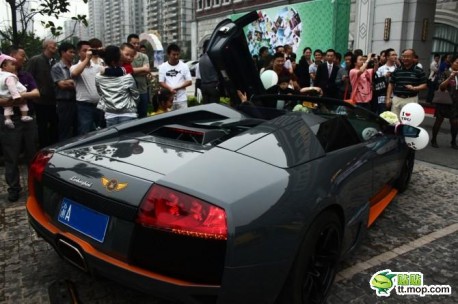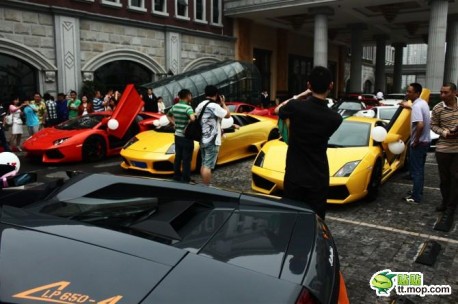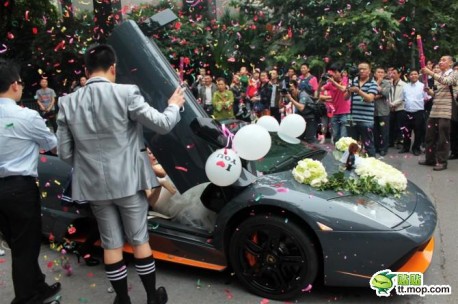 A fine wedding costume and a fine car.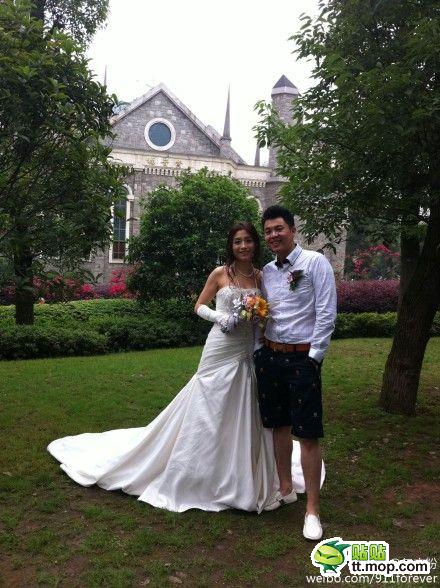 The Happy Couple on an earlier pic.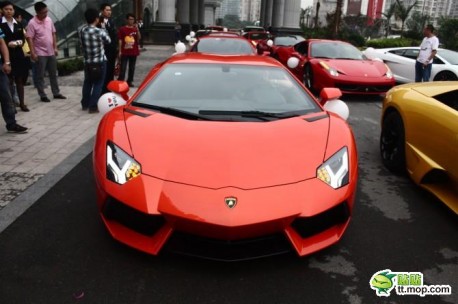 Some red cars waiting for the Lambo's to go first.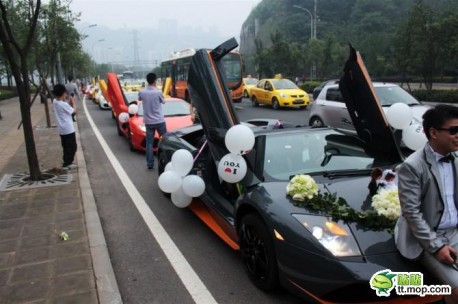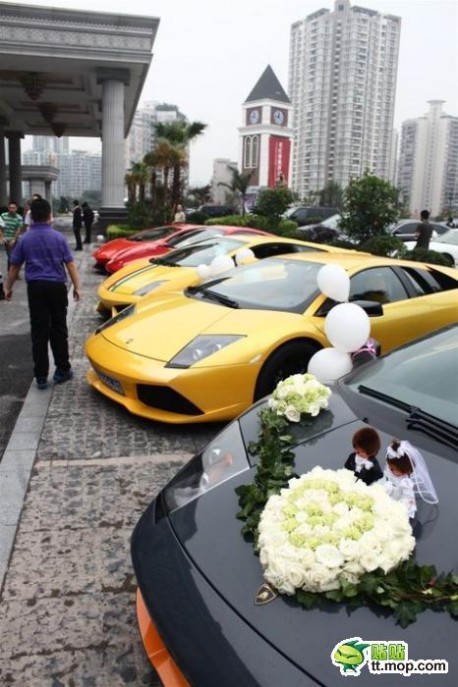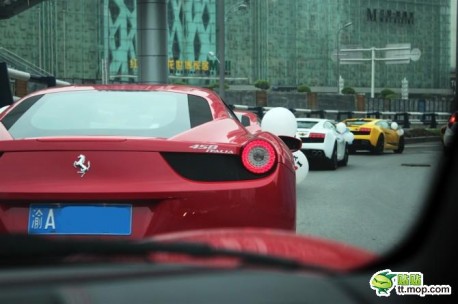 Red cars clearly know their place. Hiding behind Lambo's, might be afraid somebody thinks they are espresso machines, or a pen.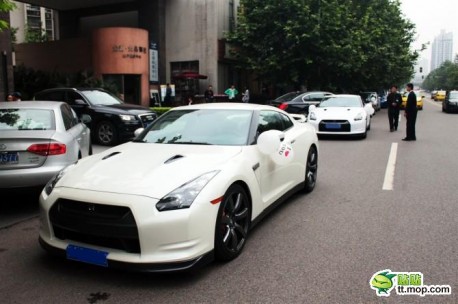 The fantastic GT-R that will outrun all the Italians, except possibly the LP650-4.
More supercar weddings soon later!
Pics via: MOP.