This might look like a Volkswagen Tiguan but it is not. This in fact is the upcoming Yema T-series which loox a lot like the Tiguan. The T-series debuted as a concept on the Chengdu Auto Show in September last year and will hit the Chinese car market later this year for around 100.000 yuan. The first spy shots of the production version popped up in April and today we have one new pic showing the final thing.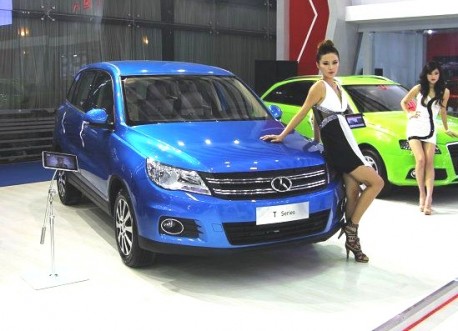 The T-series at the Chengdu show. The production version has a redesigned grill with much more plastic chrome, which is still very popular in China, especially among buyers of cheap cars who want their neighbors in the village to think they are driving something expensive. Sure those neighbors drive the same kinda car… Yema is on a roll lately, the new F12 was launched in April and more is coming up. Waddabout this Audi A4 or this Infiniti EX?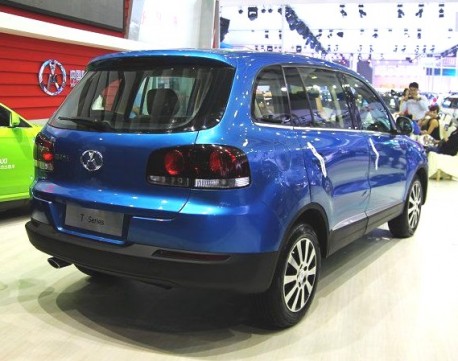 All Yema's, old and new and including this T-series, are based on the Austin Maestro platform. MG-Rover sold the platform to Chinese company Etsong in 1998. Etsong produced the Maestro until 2000 and then sold the platform to First Auto Works (FAW) which in turn sold it to Sichuan Yema a few years later. No platform is too old in China. Power for all Yema's, Yema likes to keep things a bit simple, comes from an old Toyota 1.5 with 95hp and 130nm, mated to a five-speed manual.
Spy shot via: 163.