Here we have a very fine and very black Hongqi CA7460, seen in Beijing by reader Kael, thank you for the pics! The Hongqi (Red Flag) CA7460 was based on the third generation Lincoln Town Car and assembled in China by First Auto Works, the owner of the Hongqi brand. The CA7460 was made from 1998 until 2005 and was primarily meant for government use, some examples however ended up in private hands.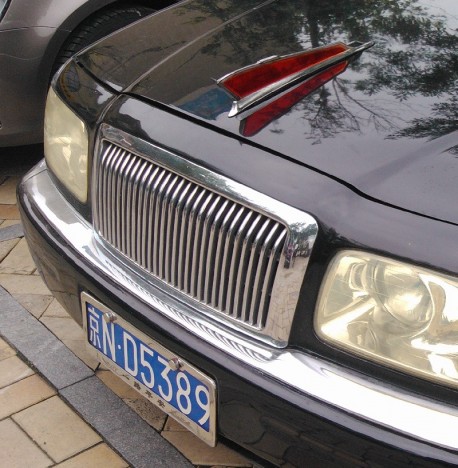 The CA7460 was part of the Hongqi Flagship range (Hongqi Qijian (红旗 旗舰)). The red ornament on the hood depicts the 'Red Flag', the grille is made to look like a traditional Chinese fan. Except the grille and badges Honqi didn't change much. The Chinese however did design three different stretched versions of the CA7460, the L3, L1 and L2. See this earlier article for a full history of the Lincoln-based Hongqi's.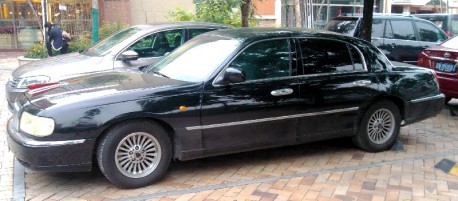 This particular example seems in a very good condition. No rust, no parts falling off and still shiny paint. Power came from a 4.6 V8 with 210hp (158kw) and 392nm. Top speed was 185km/h. When new in 1998 the CA7460 was priced at 690.000 yuan. Over the years price went actually down but sales didn't go up very much, the Lincoln-based Hongqi's never became a great success and are therefore very rare, we only saw one other example in Beijing a few years back.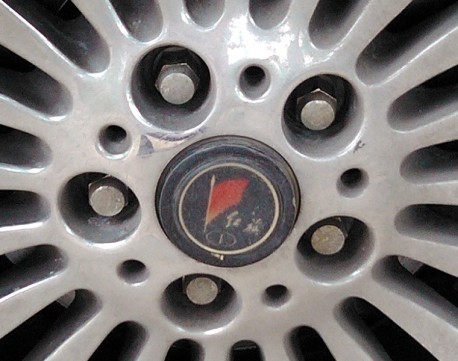 Characters:  红旗 in Mao's handwriting. The Chairman was fortunately long dead in 1998, fortunately because he unlikely would have approved a Hongqi based on a Lincoln, a symbol of the enemy; American capitalism.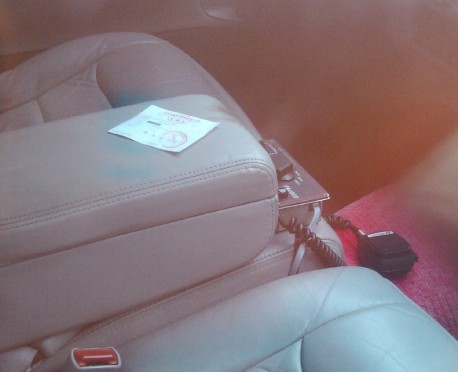 The radio, seen by Kael in the back of the vehicle. This points at an ex-government car since private buyers can't legally have radio's, although some have 'em anyway. Radio seems period and might still work. Some CA7460's for higher government officials were armored and equipped with a full emergency telecom set. This example however loox very basic and very 1990's cool.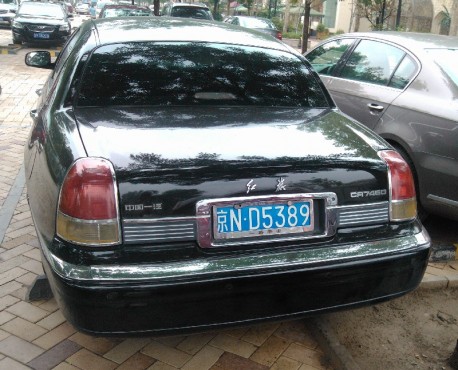 Great machine, may it roll for a many more years.