A very special Ferrari 599 GTO seen at the 'Ferrari Racing Days' that were held on June 16 & 17 on the Shanghai F1 Circuit. The event was organized by Ferrari and this shiny monster was displayed on Ferrari's booth. Painted in bright orange with the Italian flag stickered on the bonnet and blacked-out wheels. A very fine combination of color indeed.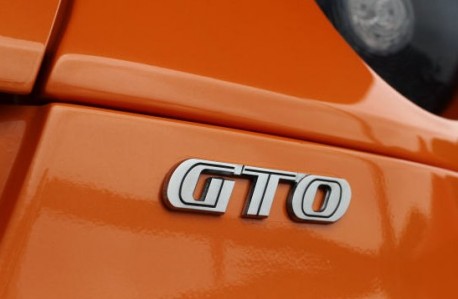 661hp and 620nm, good for 335km/h. A flash or orange! There was another special 599: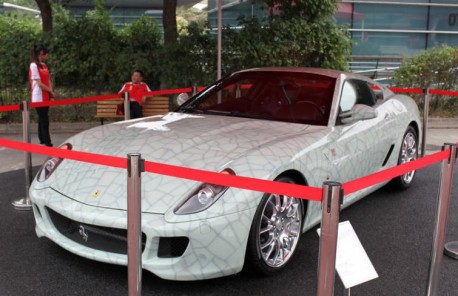 The one-off Ferrari 599 GTB China Limited Edition – Porcelain Edition, based on the 12 car Ferrari 599 GTB China Limited Edition. We met the porcelain car before, and the base China-special 599 is an old friend too.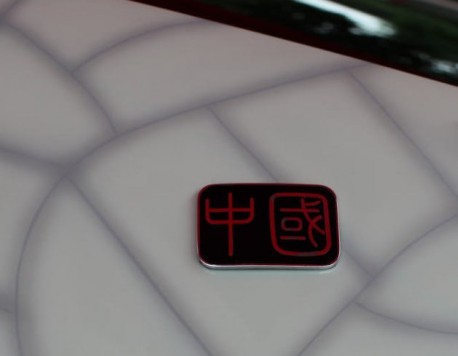 A closer look at the brilliant paint-job by famous Chinese artist Lu Hao. Badge shows characters 'Zhongguo' (China) in classic style. The Porcelain Edition debuted back in 2009 and was sold for 1.77 million US dollar to a wealthy Chinese Ferrari collector.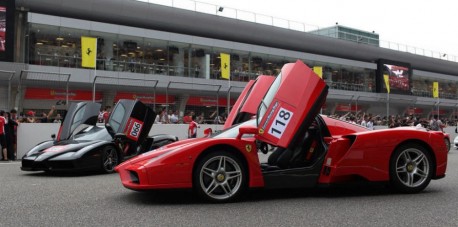 Ferrari also took two Enzo's to the party, but that doesn't impress us anymore…
Many thanks to Lingling for the pics!