This is the incredible Maybach 62 Zeppelin, seen by reader RS in the great city of Chengdu in Sichuan Province, thank you for the pics! The Maybach 62 Zeppelin was based on the already mighty Maybach 62S and came with even more luxury and power. The 6.0 twin-turbo V12 was good for 640hp in the Zeppelin, a hike of 30hp over the 62S. Beat that with a pathetic 450hp Rolls-Royce Phantom!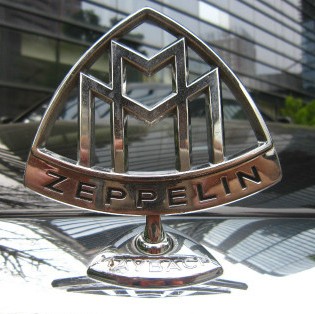 The Zepplin was special inside and out. Exterior features included two tone piano-black & silver paint,  a special Zeppelin hood ornament, exclusive 20 inch chrome alloys and dark-red taillights. The interior was even better with all special sorts of leather, more piano-black stuff, and silver "Zeppelin" champagne glasses.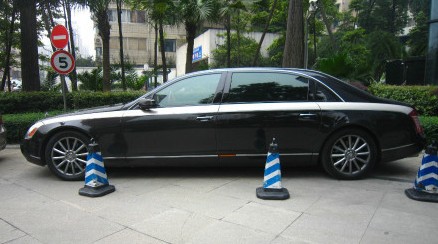 What a beautiful big car! The Maybach brand is popular in China, earlier on we met three 62S at one spot, and Maybach launched a 'China Special Edition' based on the 57S late last year. Sadly it seems demand from China alone isn't enough to save Maybach, the rest of the world didn't want any so Benz has decided to go for the kill. Bad!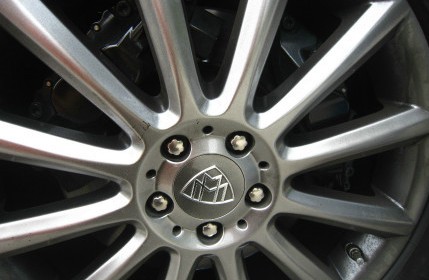 Alloys a bit on the racy side for such a limousine, on the other hand, 640hp of Phantom-crushing power ain't just for parading in town…