It was a very cloudy day in Beijing when I met this shiny all-orange Porsche 911 GT3 in the Sanlitun beer district, parked in front of a much too expensive hotel. Orange does this Porsche much good, orange indeed is a fine color for all sorta motor cars.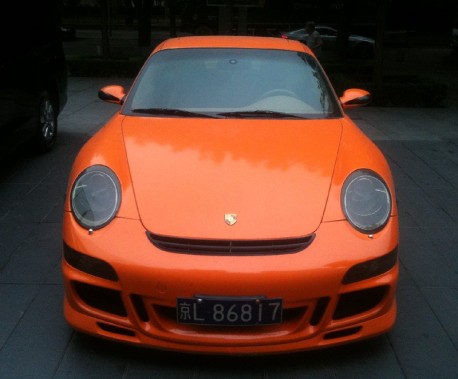 Just within this month we had an orangeload of orange cars. Like this Chevrolet Lova, this Volkswagen Scirocco, this Audi TT, this Ferrari 599 GTO and this Infiniti FX35.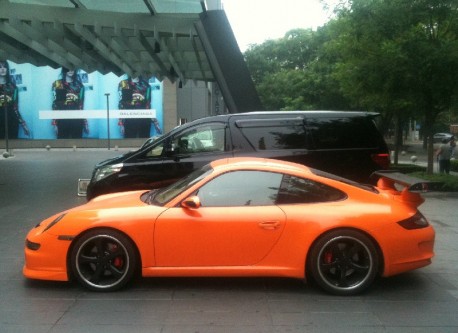 This 997 911 GT3 is further Porsched up by a 993 GT3 RS-style wing, which lead me for a minute to believe this indeed was that extremely rare RS, but it isn't. The 911 is Porsche's third best-selling car in China, after the Cayenne and Panamera, and far in front of the rather unpopular Cayman and Boxster. Our 911 collection has been growing fast lately, this is what we have so far: 911 Turbo S 'Edition 918 Spyder, matte-black, pink, with an ugly body kit, gold, and a China-only Anniversary Edition.