One friend of one of our friends met a bunch of super cars in an underground parking lot in Beijing. All very fine cars but the best were two Spyker C8 parked opposite each other, one stealthy Spyker C8 Spyder and one extremely rare Spyker C8 Laviolette LM85 in red-over-black (pic). Since Spyker and I were both born in Holland I am always very happy so see a Skyper in town and sure two Spykers really make my day. Maybach 62S on the right.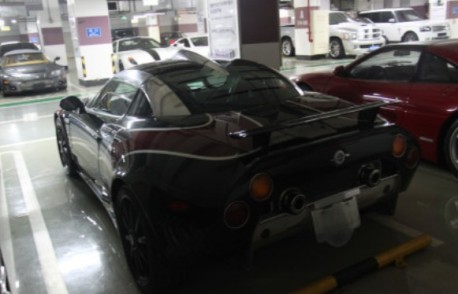 The Spyker C8 Laviolette LM85 arrived in 2008 and was a special edition to celebrate Spyker's participation in the famous 24 Hours of Le Mans. Sadly Spyker never won but who needs a first place for a special? Spyker used a lot of aluminum to make the LM85 a bit lighter than the base C8 Coupe. Power however was exactly the same, 400hp from an Audi 4.2 V8. The LM85 is extremely rare, Spyker made only 24 examples. Across the lane the Spyker C8 Spyder, a white Ferrari 599 and further to the right some American muscle. Right from the LM85 a very red Ferrari 355.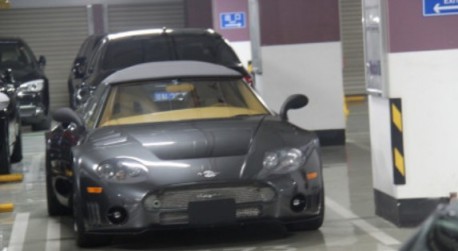 The Spyker C8 Spyder has been around since 2002. This is a Spyder SWB wide body. Power comes from the same 4.2 Audi V8, once again turning out 400hp. Spyker has been in China since 2004, earlier than Lamborghini, Aston Martin, Pagani and many more. The C8 has sold very well in China and at least ten are known to be here in Beijing.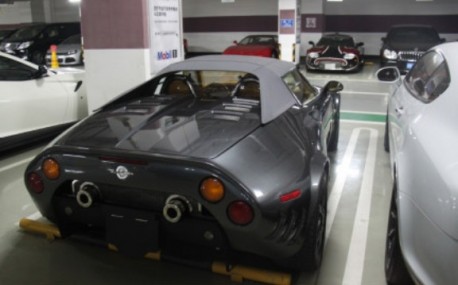 Beautiful work at the back, wide body makes timeless design even stronger, simple red and orange tail light show this is an early car. Bentley Continental on the right.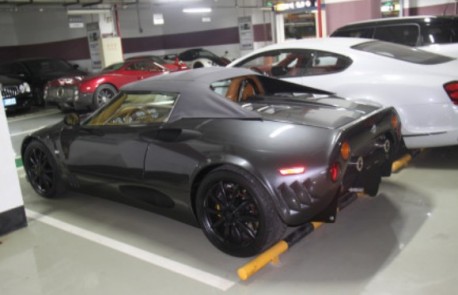 What a machine! Some other less interesting super cars in the back ground, a red Pagani Zonda and to the right of that an also rare Pagani Zonda Cinque, which we have seen before on da streets in town. Sadly Spyker has been in some bad weather recently thanks to all the trouble with Saab. But the last we heard from Holland is that the company hopes to restart production of the Spyker sportscars as soon as possible. We hope!