Here we have a very trendy Beijing-Jeep Cherokee in red, seen on a sunny day on a car market in south-west Beijing. The Cherokee is further sexed up by huge chromed mirrors, higher suspension, large tires and big shiny alloys. All together a great Cherokee package and one of my best finds of the day.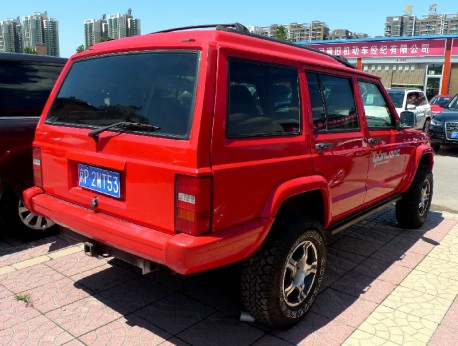 The Beijing-Jeep Cherokee was made in China from 1984 until 2009, and Beijing auto still makes a clone called the Beijing Auto works Knight S12.This particular red car was a 1990 4.0 V6 with the optional raised roof. The China-made Cherokee was also available with the 2.5 four-cylinder. The V6 came standard with 4×4, the 2.5 standard with 4×2 with optional 4×4.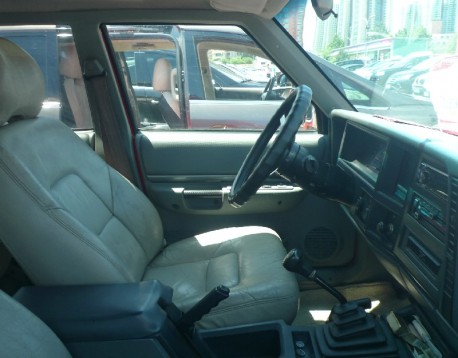 Interior in reasonable condition. Dash seems fine enough but leather seats need some work. Red was not for sale but Cherokee's of similar age with the V6 go for around 80.000 yuan (12.000 USD) these days, and that is more than a brand-new Knight S12!
Prices of the V6 have actually gone up lately because it is becoming some sorta cult vehicle among the young & hip, and production numbers of the V6 were very low compared to the more mass produced 2.5. New environmental regulations however might soon spoil the party, the V6 is too dirty and getting a legal license to drive it in town gets more difficult each year.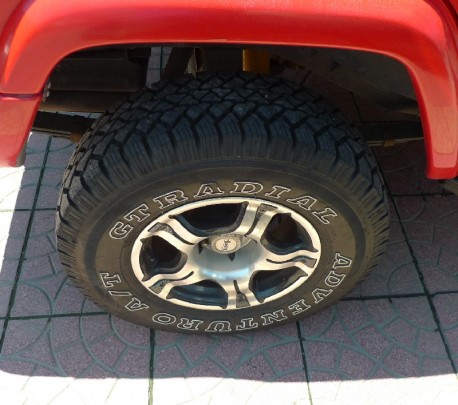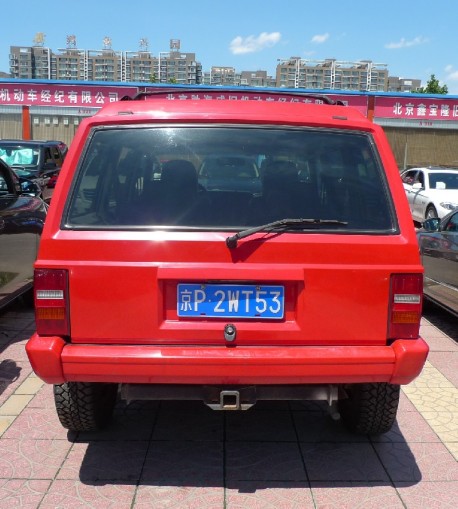 Windscreen wiper was standard on 4.0 V6, but not on 2.5. My 1998 Beijing-Jeep Cherokee 'City Special' for example doesn't have one. Can be quite annoying in heavy rain!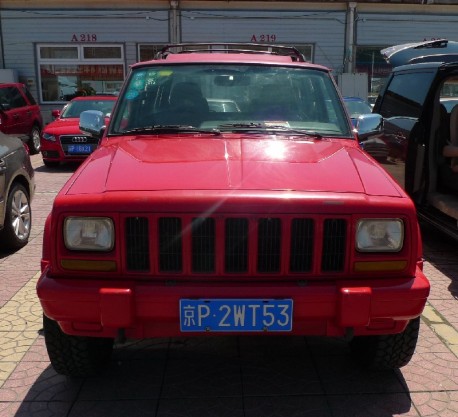 Great Red Cherokee, good car.