Another Super Car Super Spot© from China, seen on one street in the great city of Shanghai by reader Brad Z, thank you for the pics! The cars: Bugatti Veyron, Rolls-Royce Phantom, Lamborghini Aventador, Lamborghini Gallardo and a special surprise…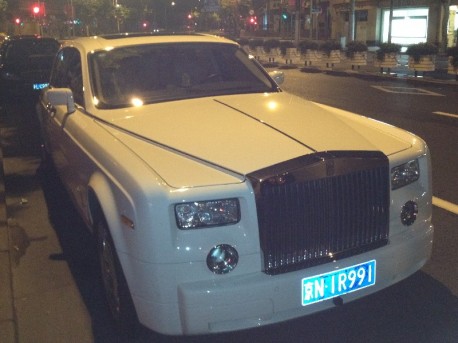 Rolls-Royce Phantom, very popular in China. Big car loox good in white. Earlier remarkable examples are: 10 meter long, kinda strange dual-tone, crash, crash, crash and a Dragon.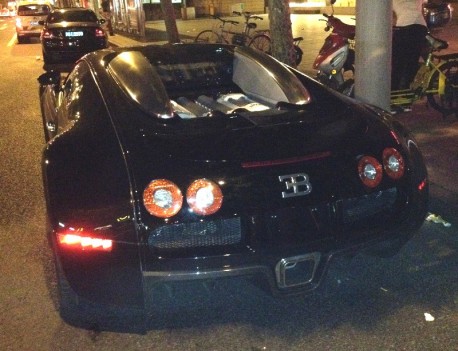 The fantastic Bugatti Veyron, no doubt the best car ever made. Popular in China as well, and China is very popular with Bugatti: hit the track, Bugatti Veyron Super Sport Edition Merveilleux, Bugatti Veyron Grand Sport Special Edition, one extremely rare Bleu Centenaire, and the Veyron Special Phone Edition.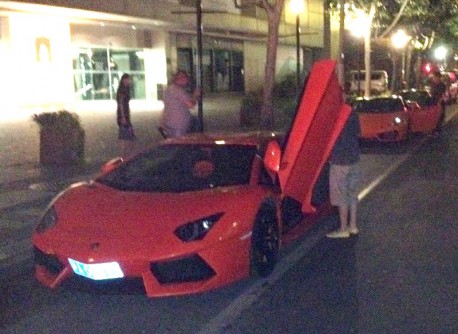 Lambo we like. In one shot the mighty Aventador and a Gallardo. Sales of the Aventador are slowly coming up steam but the small Gallardo is extremely popular, here is our collection: pink, matte-black, gold, pink,  another pink, lime-green, one  in gold, one purple, another purple, the official Gold Edition, and the standard-orange Spyder Performante.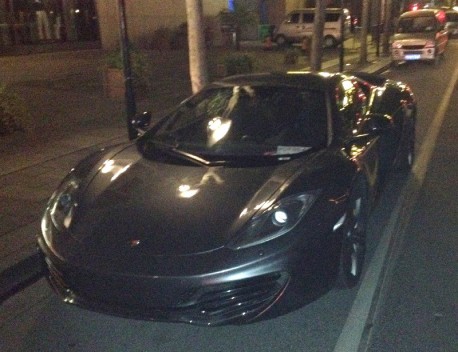 This is the surprise… A McLaren MP4-12C! It is not officially imported in China yet, McLaren did show one white example on some billionaire show in April but they don't have any dealers yet. This black example indeed, must be a very early bird. May there be more!