Big American cars are Beautiful! Here we have a fantastic second generation Lincoln Town Car in very black, seen on a second hand car market in south east Beijing, parked right in front of a Nissan Cedric Y31. The sec-gen Town Car was made from 1989 until 1997, powered by a massive Ford 4.6 liter V8.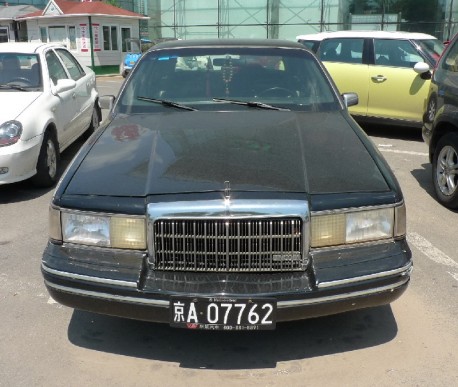 The Lincoln Town Car was never officially imported into China but the Chinese government bought a few thousand cars in the 1990's for official use and for use by state-owned companies. Some others came in via diplomatic channels and the gray market. Even today 1990 Lincolns are still arriving in China, but those are mostly crapped up stretched limousines that are sold by dealers on the US West Coast to Chinese wedding companies on the cheap.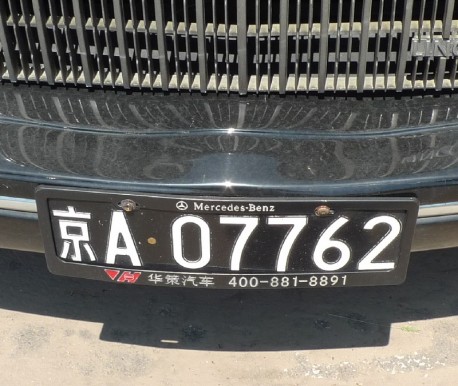 The owner must be confused, this Lincoln Town Car ain't no Mercedes-Benz.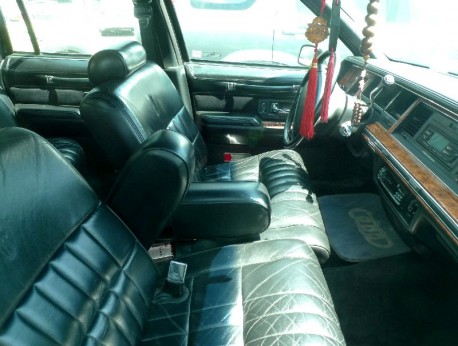 Interior is all-right for its age. Big sofa-like seats typical for American boats of the day. Leather worn a bit but not rotten. Wood in dash seems fresh. Thingies hanging from the mirror are supposed to bring driver and passengers good luck on the road. Nobody ever proved they help!, but I got one in my Beijing-Jeep as well…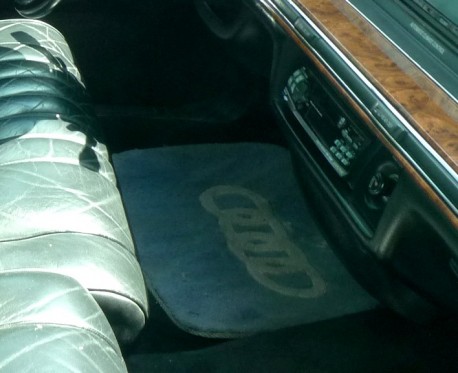 The owner must be very confused, this Lincoln Town Car ain't no Audi either.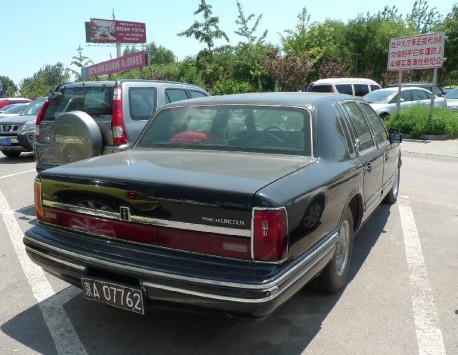 Overall this Lincoln Town car was in original state (unlike this one) and in very good shape, clearly still in use and that indeed is how we like it. These monsters can make a million old fashioned miles!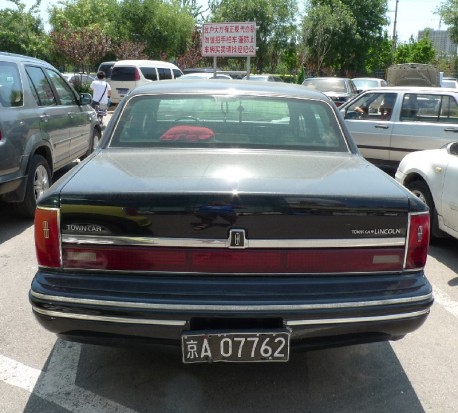 Great car, good to see, so I was happy, but not for very long…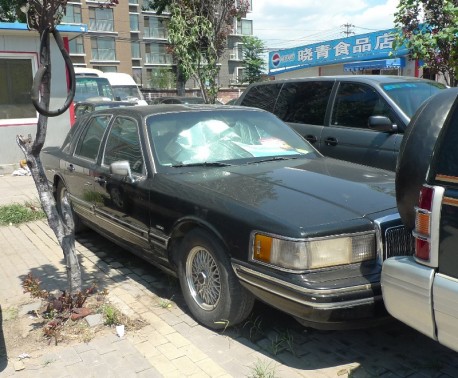 …. because at the other end of the market I found this Town Car. Same type, same color but its condition much worse. The interior was packed with all kinda crap, bit like this Daewoo, the tires were deflated and something had fallen on the roof, with a big bang. Horrible.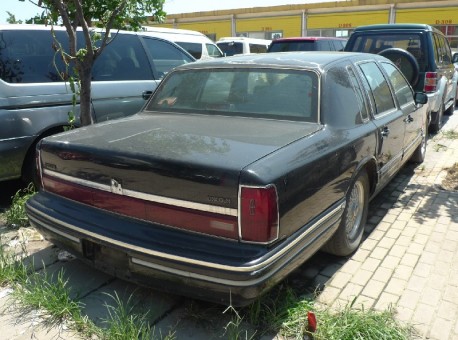 But it was not completely gone. Except for the roof, see above the right C-pillar, the body was in reasonable condition. It all seems just repairable.., hopefully somebody will before it is too late. A sec-gen Town Car is worth keeping alive, no matter what!