A stealthy matte black Ford Mondeo sedan seen in the great city of Dalian in Liaoning Province. The Mondeo is further prettied up by some extra body work, including some heavy stuff up front. Head lines changed for LED units, giving the black Mondeo an angry stare.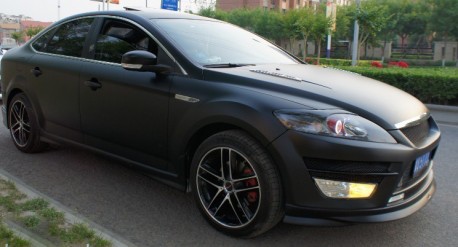 Alloys neat but should have been black completely. Sadly we seldom see modified Ford vehicles in China, the brand just hasn't got the image yet. The few in our collection: pink Focus, lime green Focus, mad S-Max.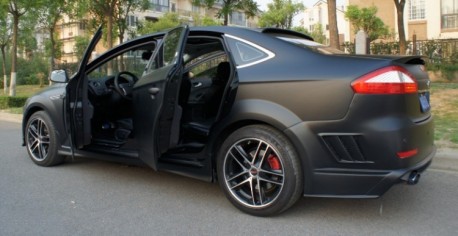 Red brake calipers, brake-air vents in the bumper, wing on the roof and another one at the back. This Mondeo won't die for a lack of downforce!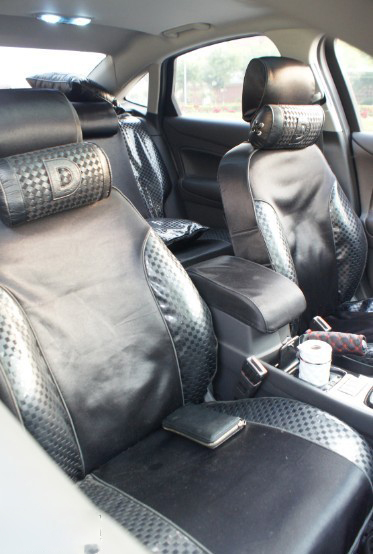 The interior is hyper kitch in proper Chinese style.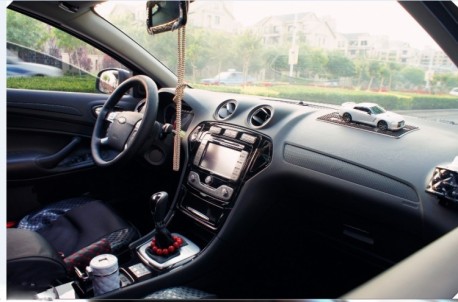 That's is Nissan GT-R on the right! Well.., no matter, no matter…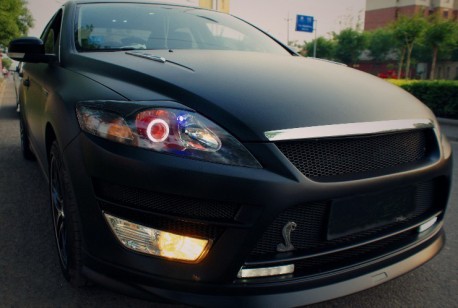 Mustang SuperSnake badge on bumper, speed indeed, is all da counts.