Meet the new King of Chinese Super Cars! This complete crazy machine was seen in the suburbs of the great city of Guangzhou and is based on the very humble Geely Meirenbao, which was China's first self-designed sportscar when it arrived in 2003. Sadly we don't know too much about this creation except that there is only one, made in a shed by a man with a dream. And honestly, it is quite a good piece of work…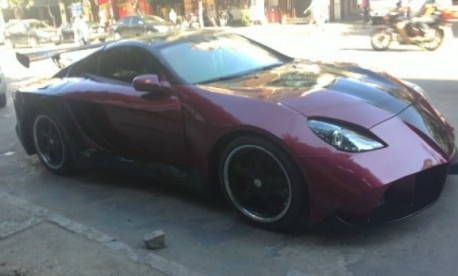 We have seen many other crazy cars based on the Meirenbao, but this one is unique in the way that it actually seems to have a 'design' that is not too much inspired by other automachines. There is a bit of Pagani visible, a bit of Aston Martin maybe but overall this is a rare original.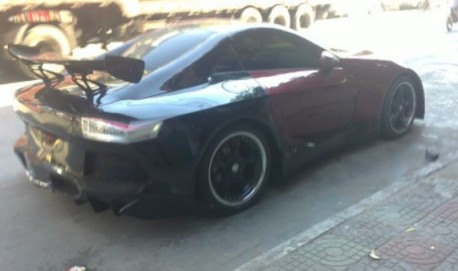 Fast cars need big wings. Back is wider than front. Good for down force, not too good in corners. Two tone paint job great work. Diffuser visible under the bumper. Tires seem 19 inch. Not so sure about the black alloys, gold would have been better on this car.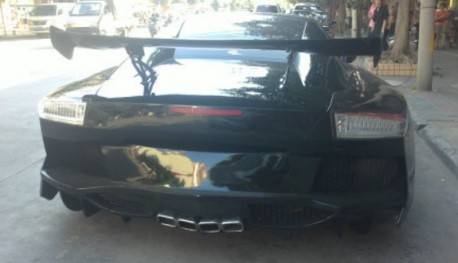 Four exhaust pipes, but not very neat in line. Bit of Lexus LF here. Wide wing still doesn't cover the whole rear and should therefore be even bigger. Small details such and such…, but this indeed is a fantastic car! Let there be, many more.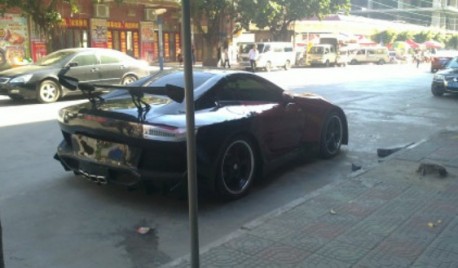 Screaming speed.