We have posted many a post on the thriving gray circuit in China. The business imports cars from the US that are not officially for sale in China. Brand are mostly American or American-made big SUV's and MPV's from other brands. Cars come directly from dealers on the US West Coast and are sold to buyers who are willing to pay enormous amounts of money for the privilege.
Most cars are sold neat shops, sometimes disguised as 'second hand' dealers. But not always… A few days ago I found a very gray dealer in Beijing who set up shop on the street, in one of the most expensive areas of town not far from the Sanlitun bar district.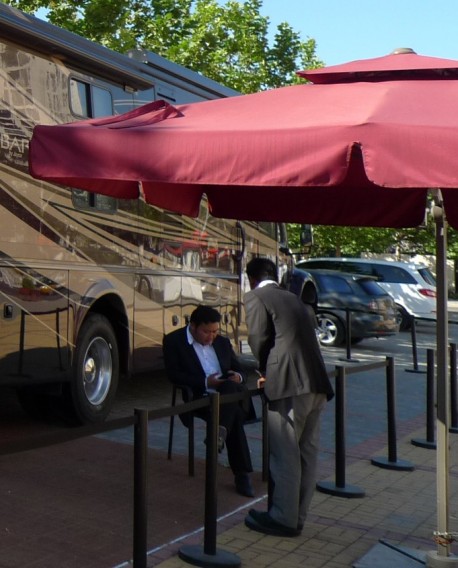 This was the 'office', two men in cheap suits hanging around a bit, being cool. They were kinda secretive, didn't want to tell me much and didn't want me to take their pic, so I had to do it sneakingly. The cars had no price tag on them, only a toll-free phone number which I dialed but there was no answer. Back to the men in cheap suits again and I kinda impatiently asked them the price for a stretched Hummer (see below). They finally said it was 1.88 million yuan or 297.000 USD. They didn't want to say anything more but I got the idea. What was in stock?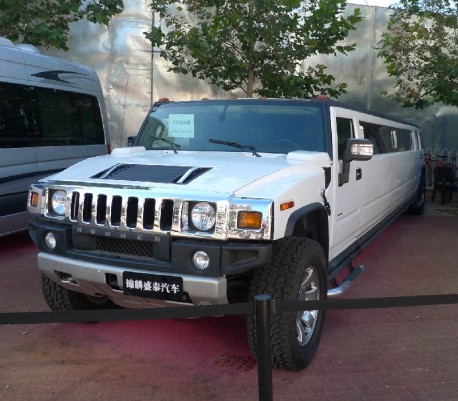 That Hummer, stretched H2, some ten meters long.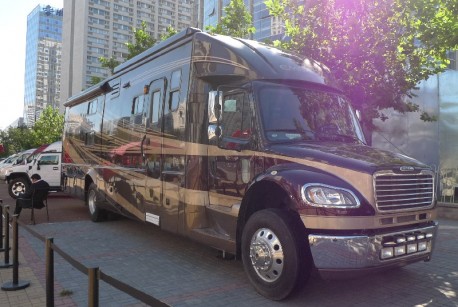 A gigantic Jayco Embark RV, based on a Freightliner M2 chassis with an 8.3L 350 HP Cummins diesel engine, must cost a fortune!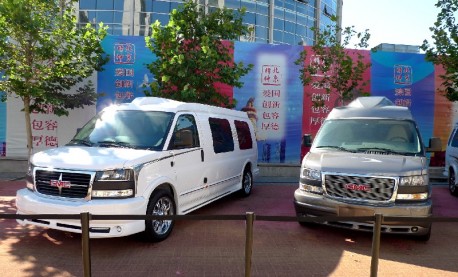 Customized GMC vans, they had five of 'em.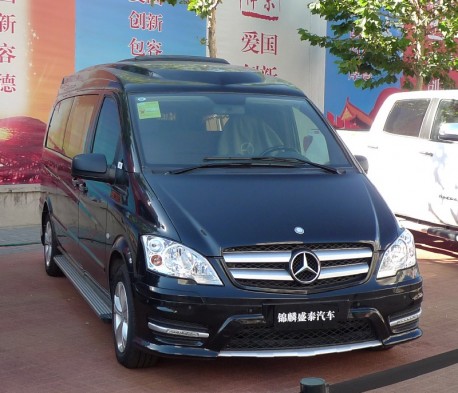 Customized Mercedes-Benz vans, I've seen these before, they call 'em 'mobile offices', with captain seats around a table covered with more computer power than any Chinese school.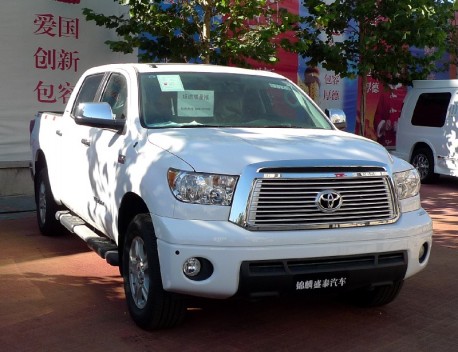 Toyota Tundra.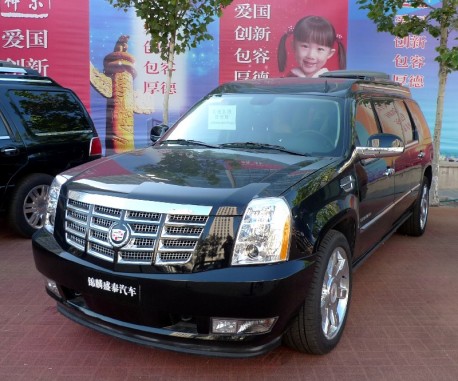 Stretched Cadillac Escalade with sat-dish on the roof.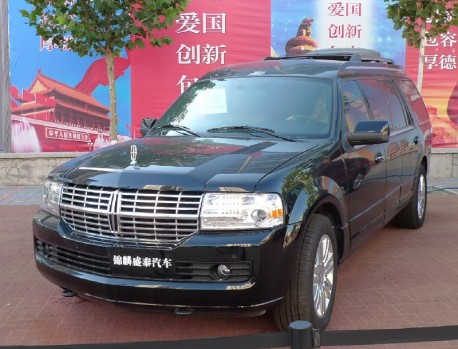 Stretched Lincoln Navigator with sat-dish on the roof.